meet the barcelona jewelry brand inspired by human waste
Keef Palas crafts ephemeral earrings and accessories from the flora of their Mediterranean home.
|
05 February 2018, 3:53pm
In an ever-increasingly consumer — and profit — driven fashion market, it's always refreshing to discover brands that don't take themselves too seriously. It's that certain IDGAF sensibility, coupled with a clean, minimal aesthetic, that makes Barcelona-based jewelry label Keef Palas so cool. Keef Palas is the brainchild of Eugenia Oliva, a copywriter-poet, and Claire O'Keefe, an artist with a background in fashion design and photography. They craft earrings and accessories using delicate, organic objects such as garlic, chilis, chestnuts, pussy willows, cotton, and olive branches, ephemeral materials that will continue to change and decay over time.
Two-parts concept and one-part surprisingly wearable accessories — for every earring, each flower or nut or branch is backed with a brass or silver setting — their off-kilter designs are a purposeful jab at the fast fashion industry, a stern, albeit tongue-in-cheek, visual reminder of the impact our shopping choices have on the planet. Despite their apparent simplicity, it's precisely their bold concept and ability to experiment with unusual materials, communicated through an Instagram feed of beautifully photographed still-lifes, that makes their products so captivating.
Though the jewelry is currently available for sale online and they have plans to extend to their first Parisian brick-and-mortar later this year, O'Keefe and Oliva are not concerned with Keef Palas's salability. That's simply not the point. And, as their most recent collection is inspired by "poo," featuring earrings made from tamarind rinds and vanilla beans as well as conceptual sunnies with "lenses" constructed from chestnuts to resemble — well, use your imagination — these accessories might not end up on any Valentine's Day gift guides. Nonetheless, they've caught the attention of numerous stylists and editors, popping up in editorials, pop-up shops, and even landing a finalist spot in the 33rd Hyères International Festival of Fashion and Photography.
We caught up with O'Keefe and Oliva to talk inspirations, Mother Nature, and the perils of fast fashion.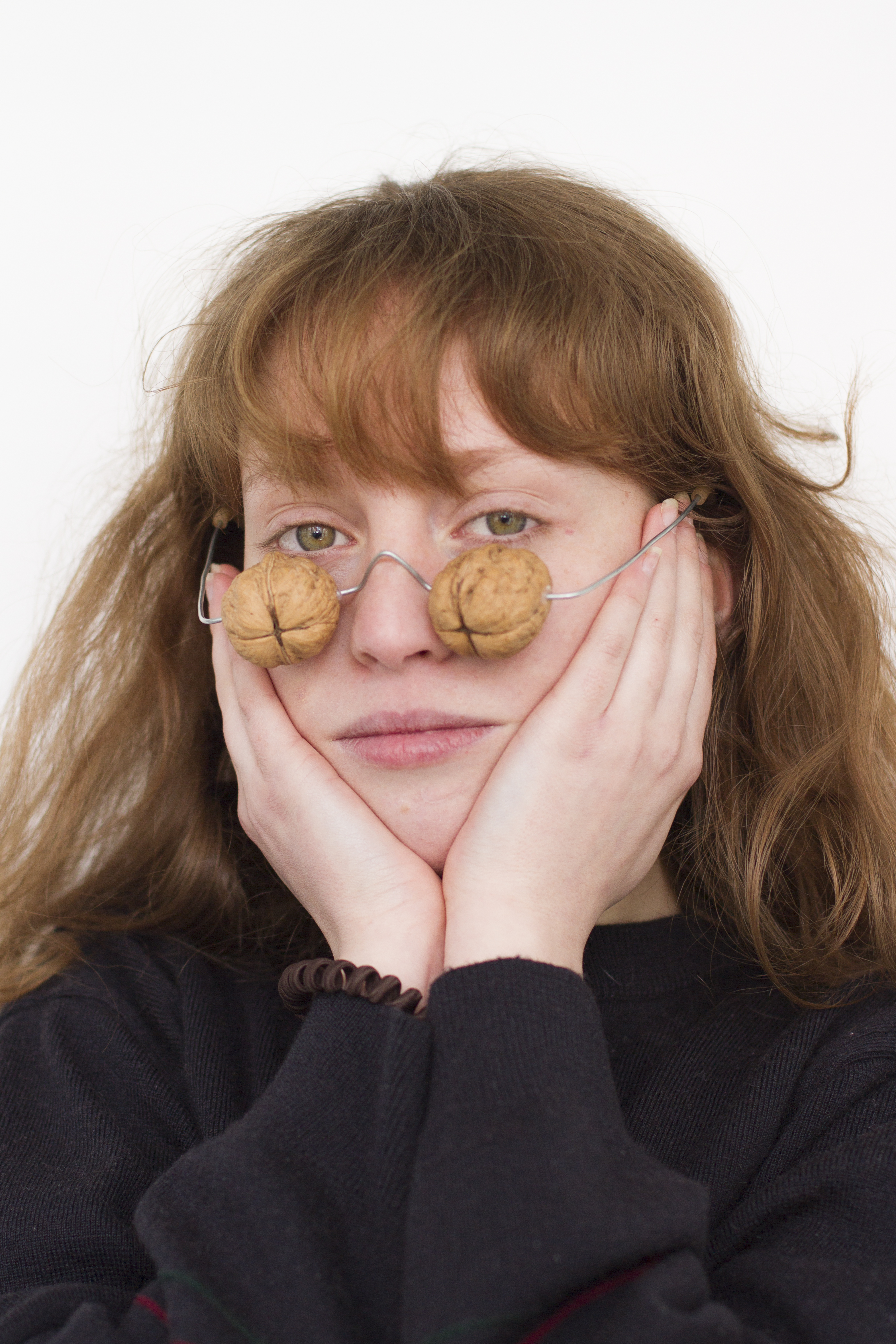 What is Keef Palas?
Keef Palas is a cult that venerates Mother Nature! Most of the creations are made with Mediterranean plants. Our jewels are ephemeral or, in other words, they last a specific period of time, and that is our leitmotiv. We do not change it, we do not treat the earrings so they last longer. It's our objection: In contraposition to the short life of fast fashion products, ruled by the restrictions of economic neoliberalism, Keef Palas ascribes her ephemeral aim to the laws of nature.
When did you begin designing jewelry, and how did that become today's Keef Palas?
This wasn't planned at all! It's quite funny and even a bit weird to say 'I'm a jewelry designer,' but in a way it is true, isn't it? We don't know how it became what it is today: it's evolving so fast! We are so impressed. We try to live the moment because only our Goddess Palas knows how far we will go. As you may know, only diamonds are forever.
What are some of your favorite materials to work with?
Plants and sea treasures. We are both from the Mediterranean! It's not only because of aesthetics, but it's also a philosophy or concept. For instance, the summer collection is eternal because we would like this season to be endless. But we could say our basics are plants.
I love that there is a sense of humor and sarcasm to the designs. Could you speak to this a little? Are you poking fun at the fashion industry?
Sense of humor is one of our main tools. We always said the main purpose was to have fun while inspiring people or making them rethink certain subjects, not earning money. Which doesn't mean we don't take it seriously. It's true that there's a lack of amusement in fashion. Our two main goals are to [make people aware of] the importance of their shopping choices and to bring back nature to human beings.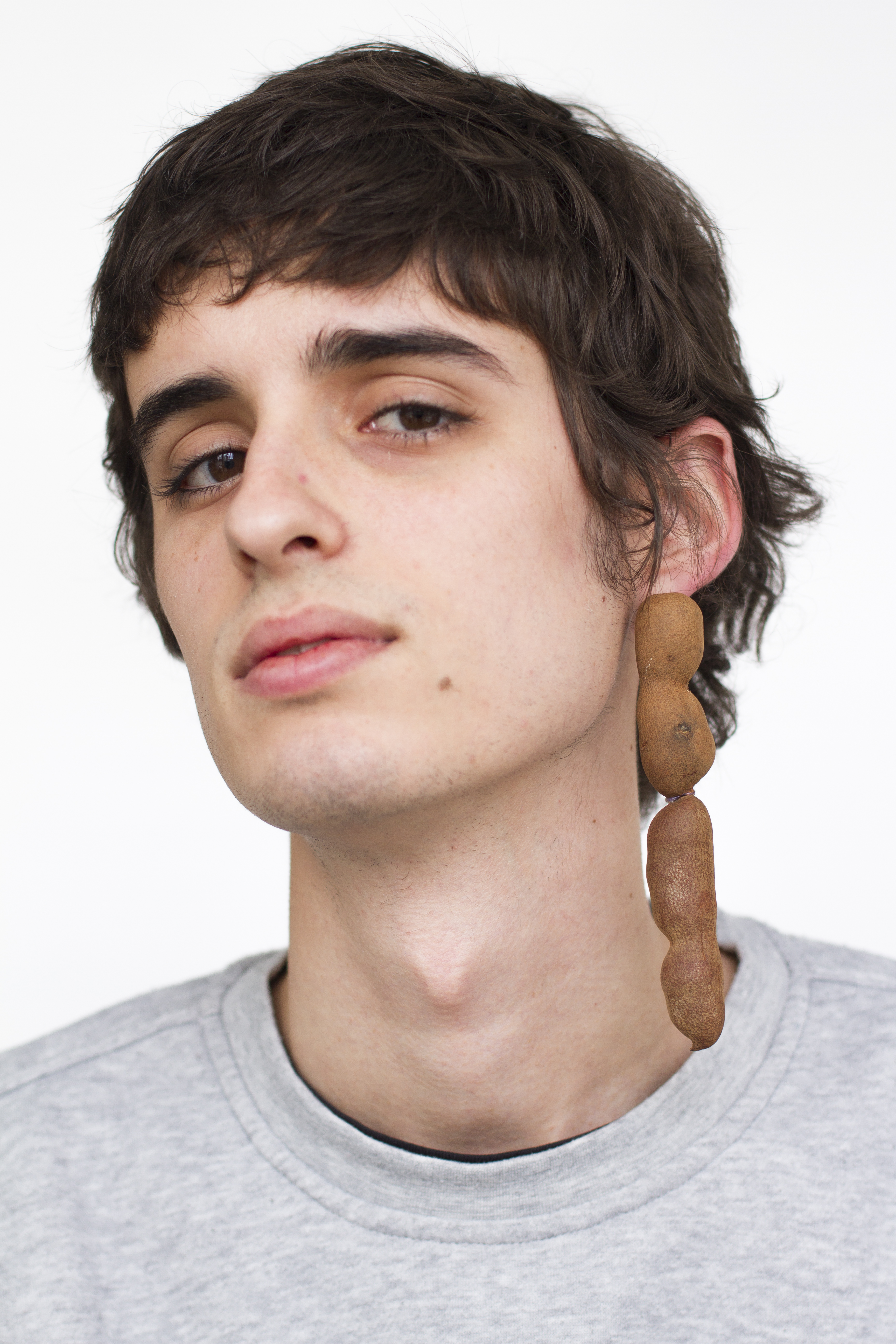 Is your work political?
This is a very interesting question. Yes, our work is political. And all our actions as human beings are, too. We should all be aware of this fact and consequently pay attention to every step we take and use it as a powerful strength. From grocery shopping to transport or political choices: they will all have an impact on society first and then planet Earth. It's worrying that most of these impacts are unrepairable.
Are there any specific artists or designers that you find particularly interesting or whom you reference with your work?
There's many artists and designers we admire, of course, but Keef's inspiration comes from Mother Nature and citizens' trash or leftovers.
What are your plans for the brand? Anything exciting coming up?
Sure, we are always high on Keef! We've just been selected finalists at 33rd Hyères Festival and in March we will launch our first physical point of sale in Paris. Keef tuned!