quentin tarantino's ninth film has a release date
The controversial auteur's next film to be released on 50th anniversary of Manson Family murders.
|
06 December 2017, 4:50am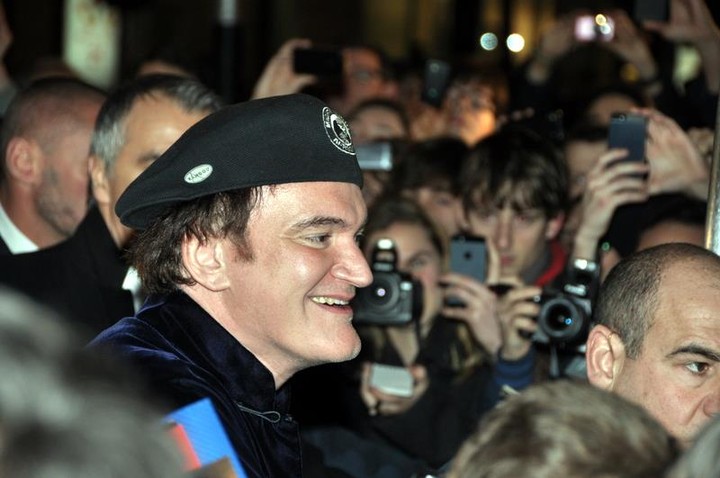 Quentin Tarantino, via Wikicommons.
Quentin Tarantino's eagerly awaited, still-untitled ninth film will hit cinemas August 9th 2019, Variety report. That date marks the 50th anniversary of the 10050 Cielo Drive murders, which saw members of the Manson Family violently kill a pregnant Sharon Tate and four friends in her Los Angeles home.
While most details have been kept under wraps, the film is reportedly set in 1969, using Charles Manson and his infamous family as a backdrop to the main storyline. The director has told media outlets that it's not a biopic, but rather an "ensemble piece" set during the tumultuous time period. The film reportedly follows a one-hit TV actor hustling to get into the film business with the help of his sidekick and stunt double.
The 54-year old filmmaker has now severed ties with long time distribution partner Harvey Weinstein, instead combining forces with Sony Pictures, outbidding Warner Bros in the battle for the director's buzzy film. Tarantino has admitted an awareness of his former colleague and friend's misconduct. "I knew enough to do more than I did," Tarantino told The New York Times in October, citing numerous alleged incidences involving both Weinstein and actresses. "There was more to it than just the normal rumours, the normal gossip. It wasn't second hand. I knew he did a couple of these things."
Tarantino and Sony have been eager to land an A-list lead, with names like Tom Cruise, Brad Pitt, and Leonardo DiCaprio currently being thrown around. Margot Robbie has also been linked to the role of Sharon Tate after accolades for her role as Tonya Harding in I, Tonya.
The controversial auteur often pairs violence with comedy, and has already provoked questions of ethics given the forthcoming film's real life subject matter. On a lighter note, what could his cameo be?