all you need to know about seoul fashion week
No single influence (both on and off the catwalk) was more pervasive than that of Demna Gvasalia.
Blindness fall/winter 18
The South Korean design sensibility is as unconventional as its infamous K-beauty grooming methods, with products formulated from snail slime and pig placenta. So it feels strangely appropriate that the extraterrestrial backdrop for the daily parade of street style stars at Seoul Fashion Week is the mind-boggling Dongdaemun Design Plaza, colloquially known as the DDP: a Möbius strip of concrete and steel dreamt up by the late Zaha Hadid. While it means sharp elbows are required to get to the shows on time, taking in the circus of outfits is the perfect introduction to Seoulite style in 2018, as it moves towards an increasingly wider spectrum of ages, genders and ethnicities.
It's testament to the city's refreshingly democratic approach to fashion week: nowhere else would you see toddlers and septuagenarians posing for street style photographers and walking runways. So too does it signify a wider paradigm shift, as a younger generation pushes back against the deeply embedded Confucian-Christian religious values that have little tolerance for racial, sexual or gender difference: despite the country's notoriously fraught relationship with its biracial population, the most mobbed star outside the shows was Korean-Nigerian model Hyun Min Han.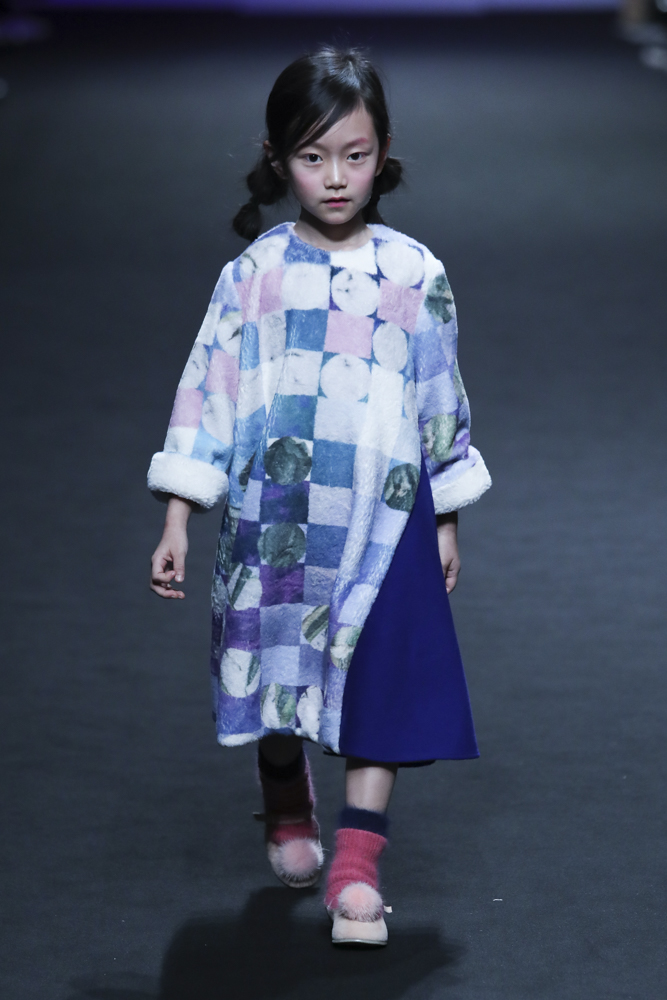 Even once inside the relatively calmer confines of the exhibition spaces, for sheer entertainment, Seoul Fashion Week is in a league of its own. D-Antidote hosted a troupe of breakdancers, thudding techno and strobe lighting, while colorful streetwear label Charm's opened with dancers bundled inside a giant tiger suit, crawling their way down the catwalk and nuzzling against the knees of the front row. The eye-popping spectacle of Miss Gee Collection began with a bedazzled #MeToo tee and concluded with models stomping the runway in taffeta ball gowns to Dolly Parton's 9 to 5, before forming a tableau of flamboyant poses. Think Battle of Versailles bombast meets Donatella's supermodel reunion — it was as bonkers and as brilliant as it sounds.
Seoul's approach to trends can feel jarring to a Western sensibility, with many designers happy producing riffs on familiar designs. No single influence (both on and off the catwalk) was more pervasive than that of Demna Gvasalia, even when given a more inventive spin by designers such as the charmingly eclectic cult label PushButton. Whether it was power-shoulder silhouettes, oversized hoodies or the ubiquitous Triple-S sneaker, the city offers a fascinating window into the seismic impact a single designer can have in the age of social media, sparking imitators across the furthest corners of the globe in a matter of minutes.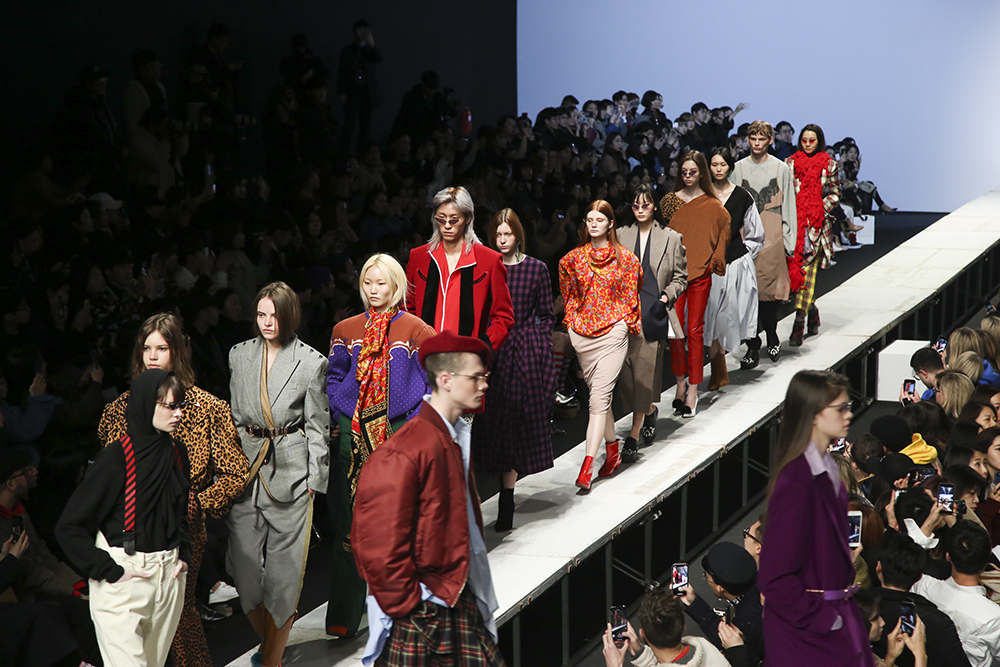 That's not to say there aren't voices breaking new ground — as usual, a highlight of the week was Blindness, the buzzy label nominated last year for the LVMH prize for their ravishingly romantic vision of South Korean history and subversive take the country's ossified gender norms. The design duo's signature, a stylized version of the ubiquitous East Asian pollution mask, was here delicately crafted from veiled strings of pearls that spelled out slogans such as "it's over" and "new wave". It spoke not just of hallyu, the 'Korean wave' of cultural exports from the mid-1990s onwards, but also of their concern at the escalating conflict between the regime looming only 18 miles north of the city and the USA.
"It's a message of hope," explained Kyu Yong Shin after showing the collection he co-designs with girlfriend Ji Sun Park. Blindness has always been colored by its military references, an implicit nod to the obligatory military training of all Korean men for almost three years in their 20s, which Shin has already undergone. "Even though we did not experience the Korean War, we know how cruel it was from listening to an older generation." Mentioning Picasso's Guernica, Park explained that their synthesis of floral prints and padded, military-inflected outwear was an attempt to communicate "hope inside the battlefield".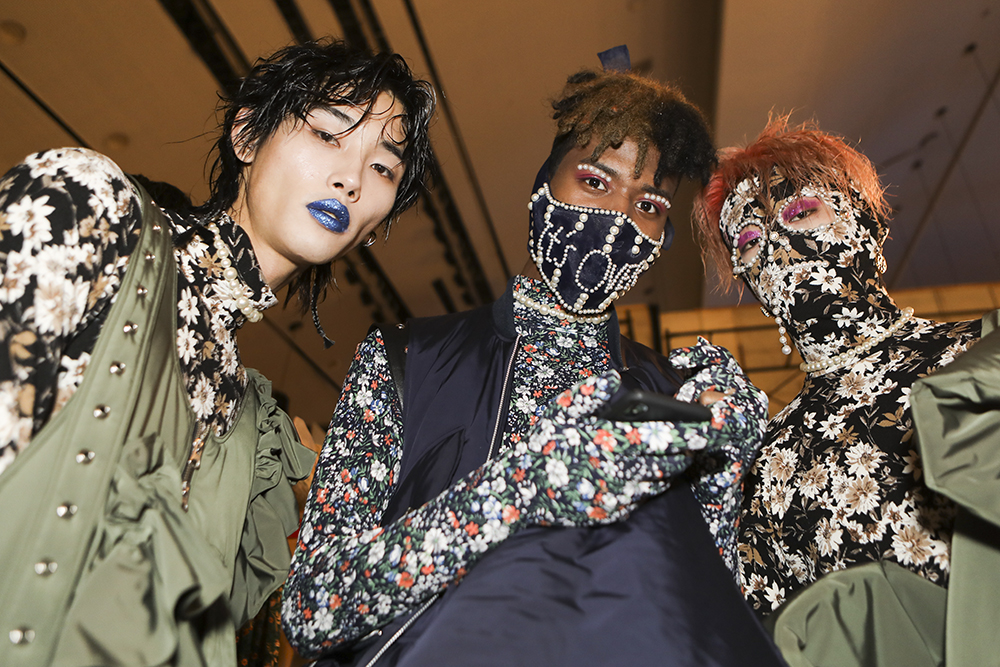 Another standout was the final outing for 99% IS, the off-kilter sportswear label now moving to Paris Fashion Week to join previous South Korean exports Juun.J and Wooyoungmi. In the underground car park of shopping mecca Doota Mall, dune buggies gunned down the runway alongside an exhilarating mix of spray-painted joggers, iridescent nylon trousers ruched with toggles and mask-like hoods. At the opposite end of the scale from 99% IS's psychedelic punk was Low Classic, arguably SFW's most refined proposition. A sumptuous collection of draped silk dresses and Céline-esque asymmetrical outerwear was pulled together with a sophisticated palette of ochre and midnight blue. Needless to say, the show was a universal buyer's favorite.
Once adjusted to the sensory overload of the Seoul Fashion Week experience, there are lessons to be learned from its distinctive blend of fashion, popular culture and performance. As its most innovative voices graduate to Paris, the takeaway more broadly is the Koreans' instinctive approach to branding. At a moment when Western luxury labels scramble to capture a slice of the millennial market, they could do well to look to Seoul — with its uncynical respect for youth culture and plugged-in mastery of social media, designers here have been courting the next generation of consumers with flashy optics long before Dolce & Gabbana sent drones down the runway and Gucci collaborated with meme artists.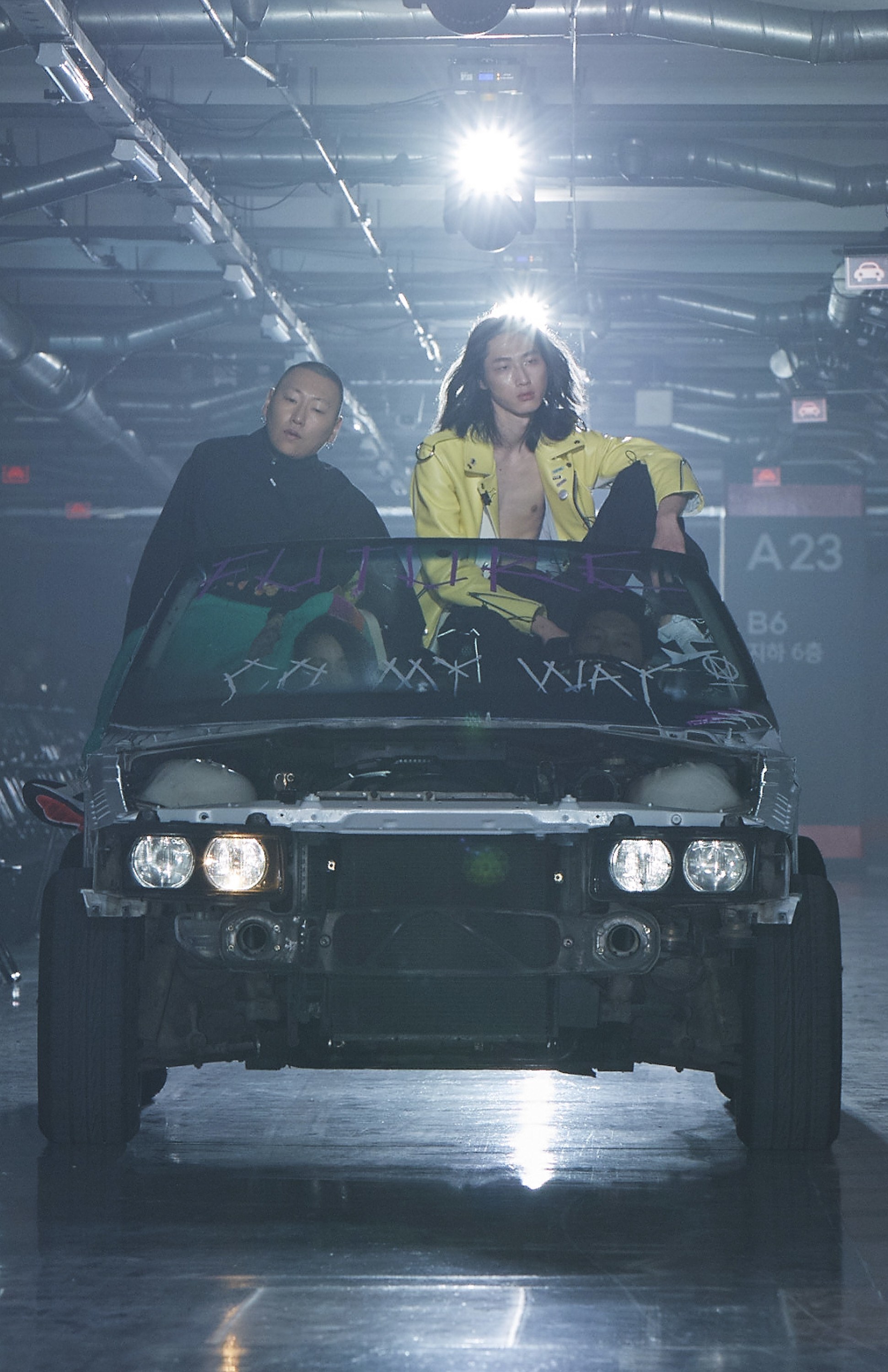 And when the entire world has access to fashion via live-streamed shows and Instagram stories, why wouldn't the show itself be inclusive and entertaining? Western designers might be waking up to the potential impact of the fashion show as a 360-degree entertainment experience, but by opening their fashion week up to the public, Seoul has understood this for years. I don't think I've seen as many front-row buyers and editors smiling and cheering as I have at the shows this past week, nor such a close parallel between what's going down the catwalk and the street style stars thronging outside.
Seoul Fashion Week's spirit of inclusivity is infectious, not only embracing the city around it but also sending out a tannoy call to the world that intelligent design and unabashed fun can coexist — even in the shadow of the world's most volatile political showdown.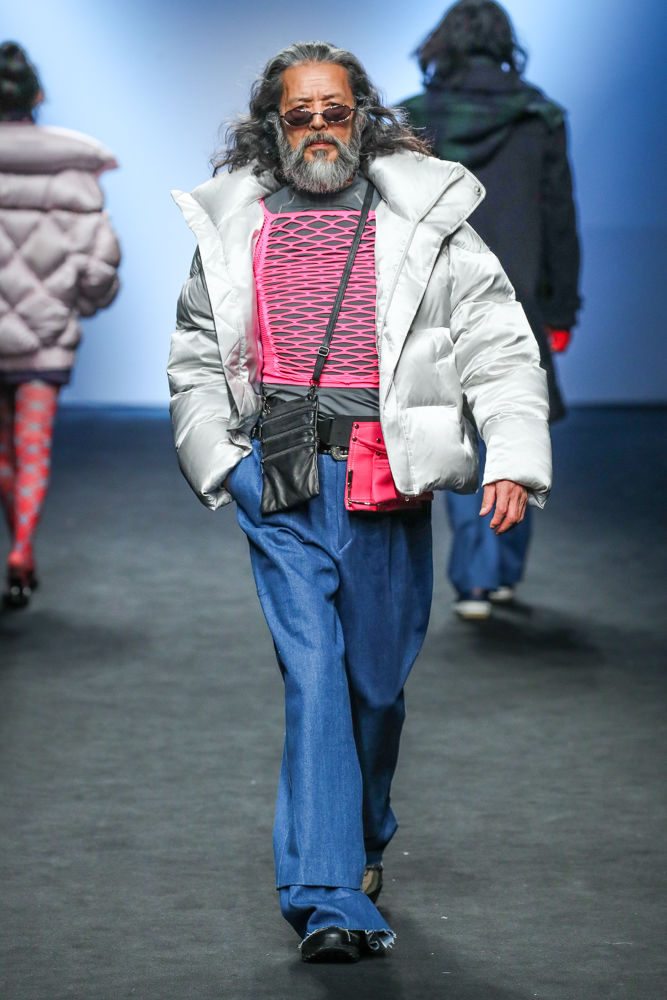 This article originally appeared on i-D UK.