Adwoa Aboah: "My biggest success has been just getting through shit"
The model and Gurls Talk founder extols to Rihanna (and i-D, and you!) the values of self-love and self-care.
This story originally appeared in i-D's 'Rihannazine' Special Edition, no. 01, 2020. Order your copy here. For this one-off project, Rihanna put a series of questions to the women shaping culture today, and invited them to share their visions for 2020.
Can you introduce yourself?
Hi, my name's Adwoa Aboah. I'm the founder of Gurls Talk and a model.
How do you define success?
I think it's about self-love and self-care, and whatever that brings you. I'm not really too bothered about what anyone else thinks. I'm my biggest critic and I'm a perfectionist. As long as I know I've entered into something with full force, that's a successful outcome.
What's been your biggest professional or personal success?
Gurls Talk is my biggest professional achievement. In my personal life, it would be just getting through shit. That's success in itself. Getting through the dark times and coming out the other end a better and more rounded human being. What I cherish in myself, and what I find admirable in others, is perseverance, and I think perseverance is success. I'm constantly moving forward, learning from my mistakes, trying to better myself. Oh, and having a Barbie made of me was quite cool!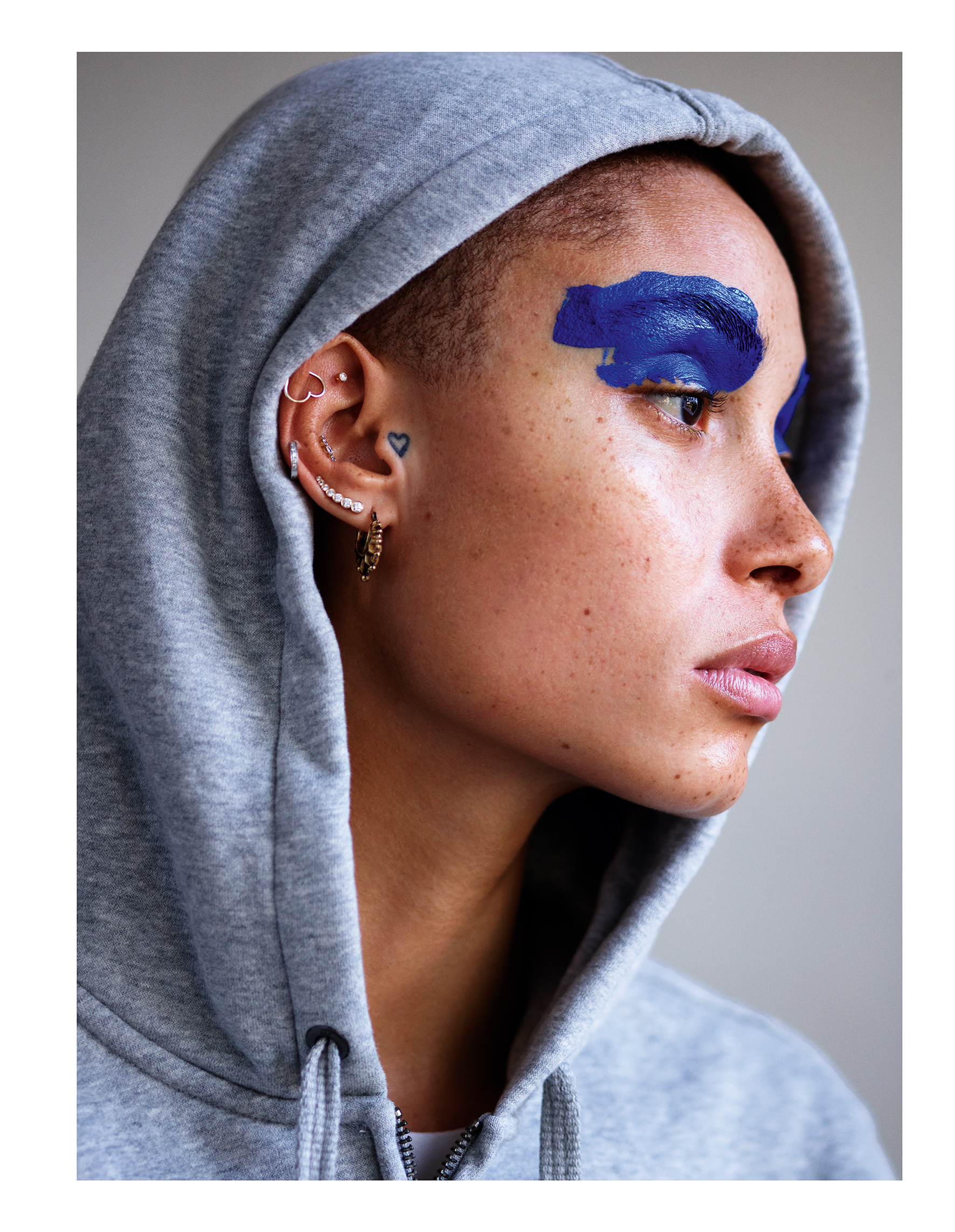 Do you have something you consider to be your biggest failure?
I mean, it's quite cliché, but I try not to have too many regrets in my life. I feel like, when I've failed, it's always brought me somewhere new, so I relish that. I respect the outcome. Sometimes I think it's a positive, but my perfectionism can be quite detrimental – I need to be kinder to myself. So a regret would be any time where I've entered into a situation and I've already told myself that I can't do it, or that I haven't done it well enough. Whenever I haven't been kind to myself. Something I'll be thinking about next year is the fact that I enjoy life and I should let go more!
Going into 2020, what are you taking with you, and what are you leaving behind?
I'm taking perseverance, hope, my work ethic. I'm not taking any love with me! But I'll be looking for new love in 2020, I'd like to be madly, head-over-heels in love with someone in 2020. I'm taking more time for myself, more concentration on Gurls Talk. My friends, the ones who really lift me. Honesty. Good conversation. Maybe I'll let go of wearing tracksuits so often and dress up a bit more – finally use all those great clothes I've got.
If you could ask Rihanna one question, what would it be?
I would ask her: Do you have balance in your life? Because you do so much, and as women I think we're told that we can do anything, but I'm not sure that's quite right. In terms of love, life, friendship, pleasure… I just want to know if you manage to do it.
What do you think she'd say?
I don't know. I haven't met anyone that successful yet who's found the key to balance. But it's always good to ask! It's nice to know that we're all human.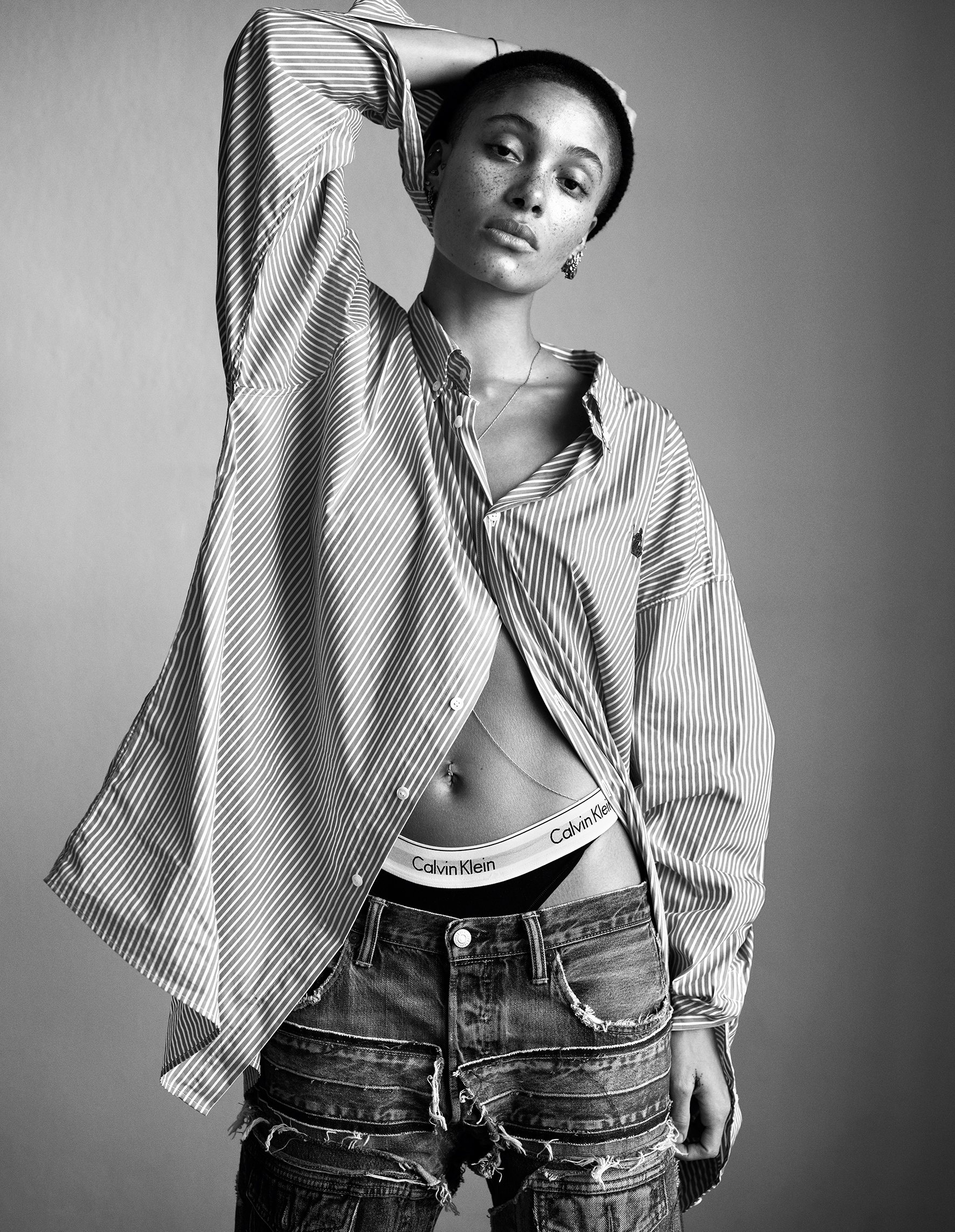 Credits
---
Photography Mario Sorrenti
Styling Alastair McKimm

Hair Duffy at Streeters.
Make-up Kanako Takase at Streeters using ADDICTION Beauty.
Nail technician Jenny Longworth at CLM using CHANEL Les Vernis and CHANEL La Crème Main.
Nail technician (for Sita Abellan only) Coco Michelle.
Set design Emma Roach at Streeters.
Colourist Lena Ott for Suite Caroline.
Lighting technician Lars Beaulieu.
Photography assistance Kotaro Kawashima and Simon McGuigan.
Digital technician Chad Meyer.
Styling assistance Madison Matusich and Giulia Bandioli.
Tailor Hannah Wood.
Hair assistance Lukas Tralmer, Amidat Giwa and Shaun McIntosh.
Make-up assistance Hiromi Ilsuka and Kimie Yashiro.
Nail technician assistance Nichole Williams.
Set design assistance Nia Samuel-Johnson, Louis Simonon and Eddie Amos.
Production Katie Fash.
Production coordinator Layla Némejanski.
Production Suzy Patten at Holmes Production.
Production supervisor Molly Zinar at Holmes Production.
Production coordinator Alex Whiting at Holmes Production.
Production runner David Herm.
Production intern Marta Pera.
Casting director Samuel Ellis Scheinman for DMCASTING.
Casting assistance Cicek Brown for DMCASTING.
Model Adwoa Aboah at DNA.

Lede image Adwoa wears all clothing and accessories Prada (menswear).