fka twigs just debuted issue two of her instagram zine
It's also your first look at her silky new merch.
|
29 November 2017, 3:22am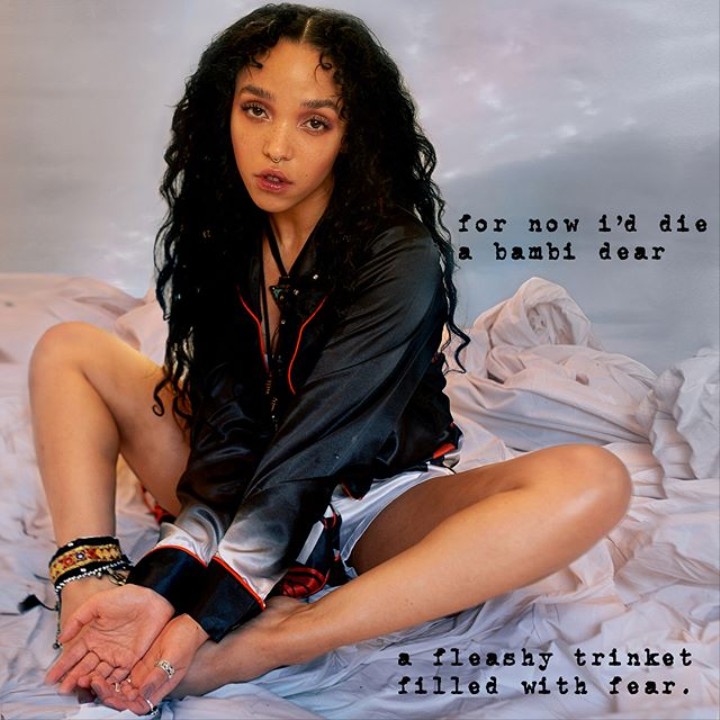 FKA twigs' AVANTgarden, via @fkatwigs/Instagram.
Back in October, FKA twigs shared AVANTgarden; a zine conceived of entirely for Instagram. Now, two months on, she's back again with issue two. This time AVANTgarden contains a brand new poem from the artist — a sort of dreamy lullaby. Fittingly, she's wearing silk pyjamas of her own design throughout — part of a new merch collection that also includes eye masks, designed in collaboration with stylist Violetta Kassapi.
The 10 frame project was lensed by fine art photographer David Uzochukwu, who's just 18. David and Twigs first met when he was 17, shooting the artist's Nike campaign. When she launched issue one, Twigs called AVANTgarden "a way for me to express myself without any rules or guidelines, with imagination and care."
We haven't gotten a new record from the artist since the 2015 EP M3LL155X, so here's hoping she has more music (and merch) in store for 2018.