chanel's couture love letter to paris
If couture is the essence of fashion, Chanel is the essence of couture.
Photography Mitchel Sams

The monolithic French brand's latest show provided a pertinent reminder of the might and magic that the house wields when it comes to haute couture. Chanel released its financial results for its fragrances last month for the first time in its 108-year history and it revealed that the brand raked in almost $10 billion every year. Not only does it make it one of the biggest in the world but it also reiterated the purpose of its fantastical haute couture, which drives the trickle-down sales of its perfumes and lipsticks.
Set against a paper dollhouse of the Institut de France, Karl Lagerfeld conjured up a Seine-side scene of bottle-green boquinistes with vintage books about Mme Chanel, sepia postcards of Paris and old copies of Vogue. Oh, and there were Lagerfeld's favourite male models and his champagne-haired godchildren manning them in washed-grey denim and tweed
throughout the show, too. As always with Chanel's couture shows, this was more intimate and less grandiose than the Brobdingnagian waterfalls and forests that the brand has previously transformed the Grand Palais into. Sidenote: if you're sceptical about the environmental impact, rest assured that 80% of this set will be recycled or reused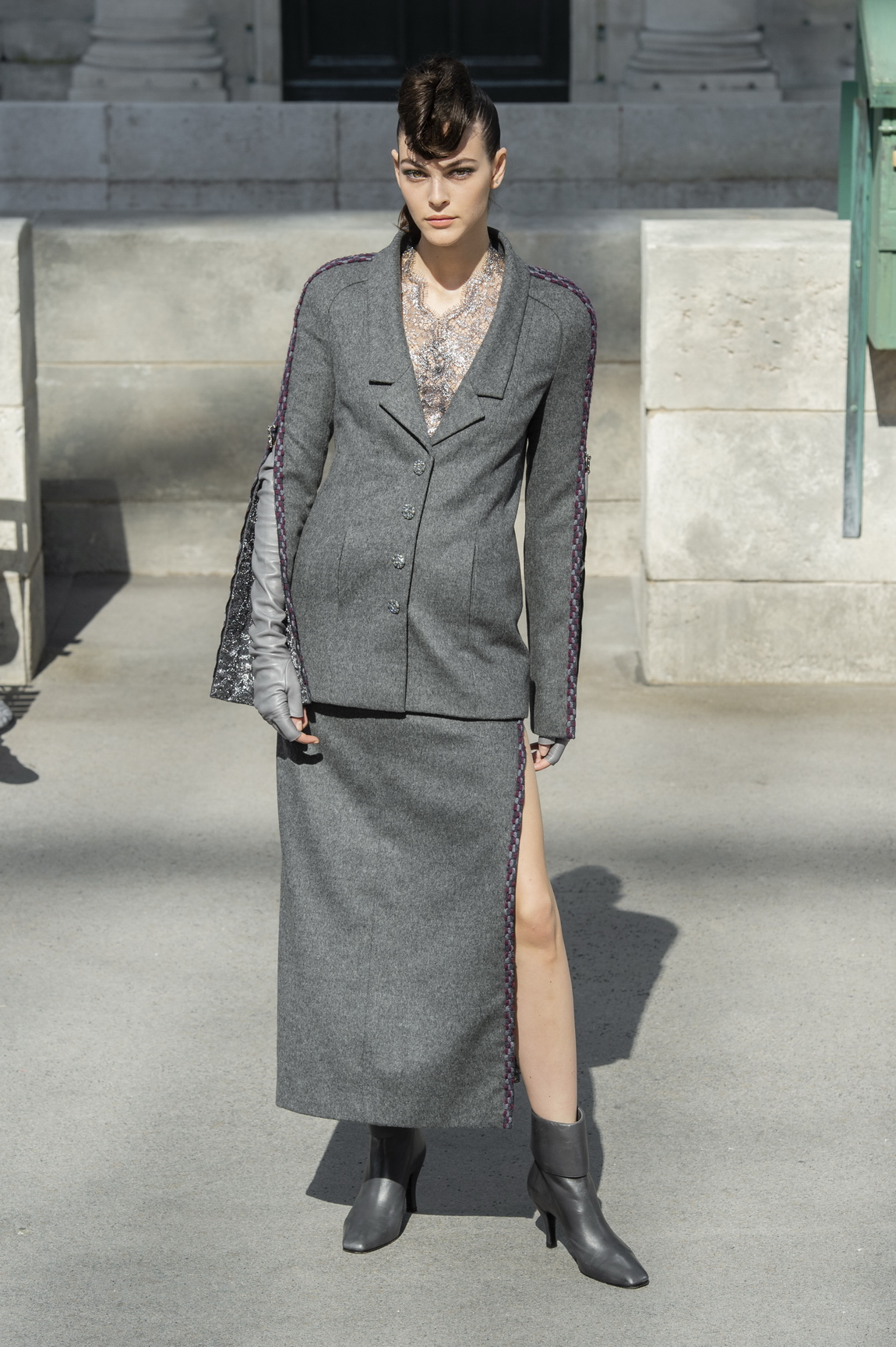 Most of the show centred around the colour combination of pearl-grey and powdery pink -- but there was also midnight blues, ochre, plum and the occasional jolt of magenta or tangerine. Every hue took its cue from the French capital -- grey zinc rooftops, smoky asphalt, russet autumn leaves and glowing sunrises reflected on the Seine.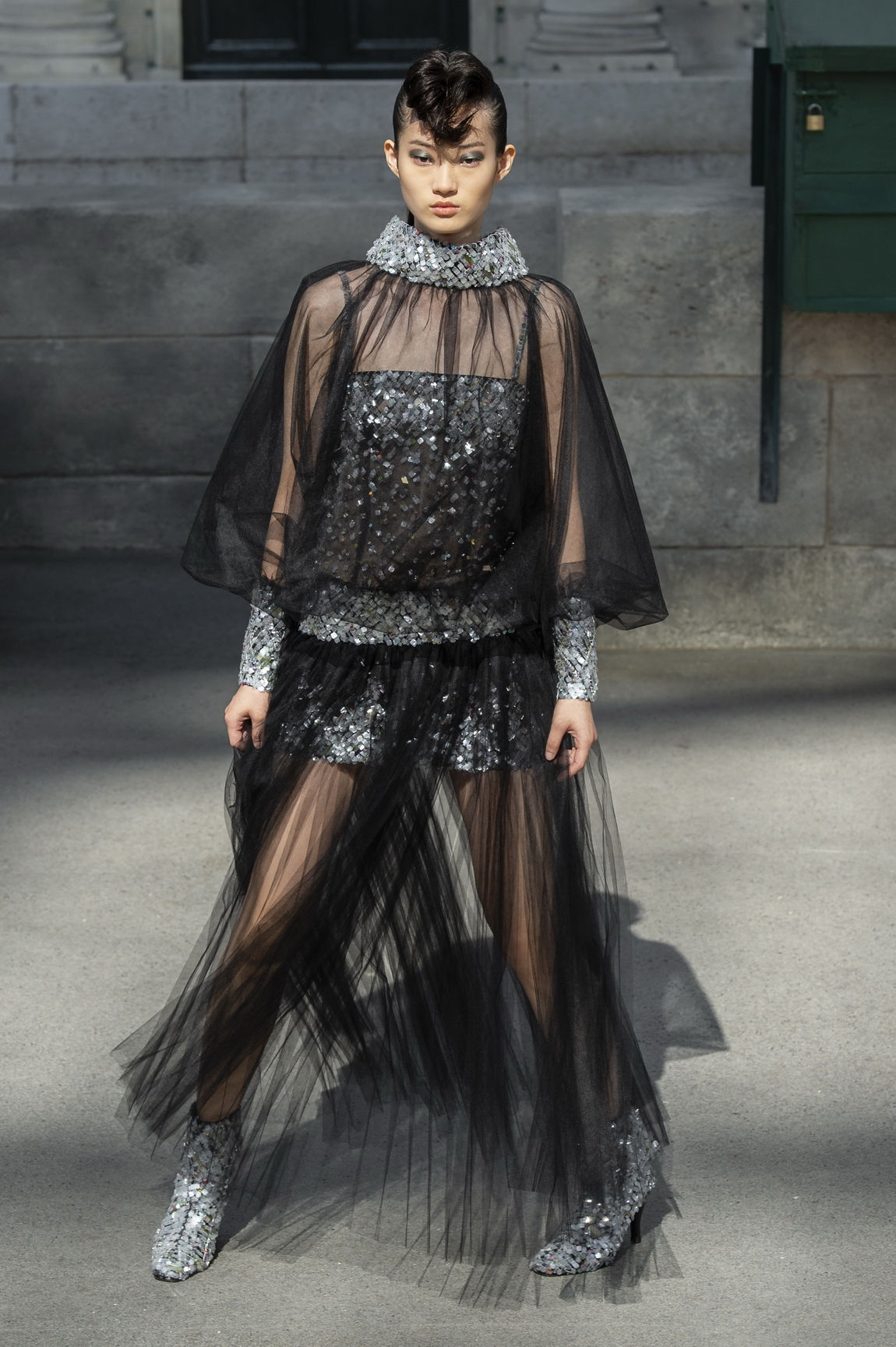 Despite the puffball skirts and balloon sleeves -- once the uniform of Wall Street WAGs -- the collection felt streamlined, courtesy of those racy splices but also thanks to the embellished edges following perfectly rounded shoulders down the sleeves and travelling down those straight-edged slits all the way along the hem. It was more focused than recent ready-to-wear collections; more elegant. Seeing the models come down the runway in their Lagerfeldian finery sans lashings of accessories cemented the German designer's visionary skill at this rarefied sport. A black velvet kimono, for instance, was completely lined with a bed of sparkling flowers; a feathered velvet boat-neck top worn over a Second Empire skirt entirely crafted from plaited silver tissue paper.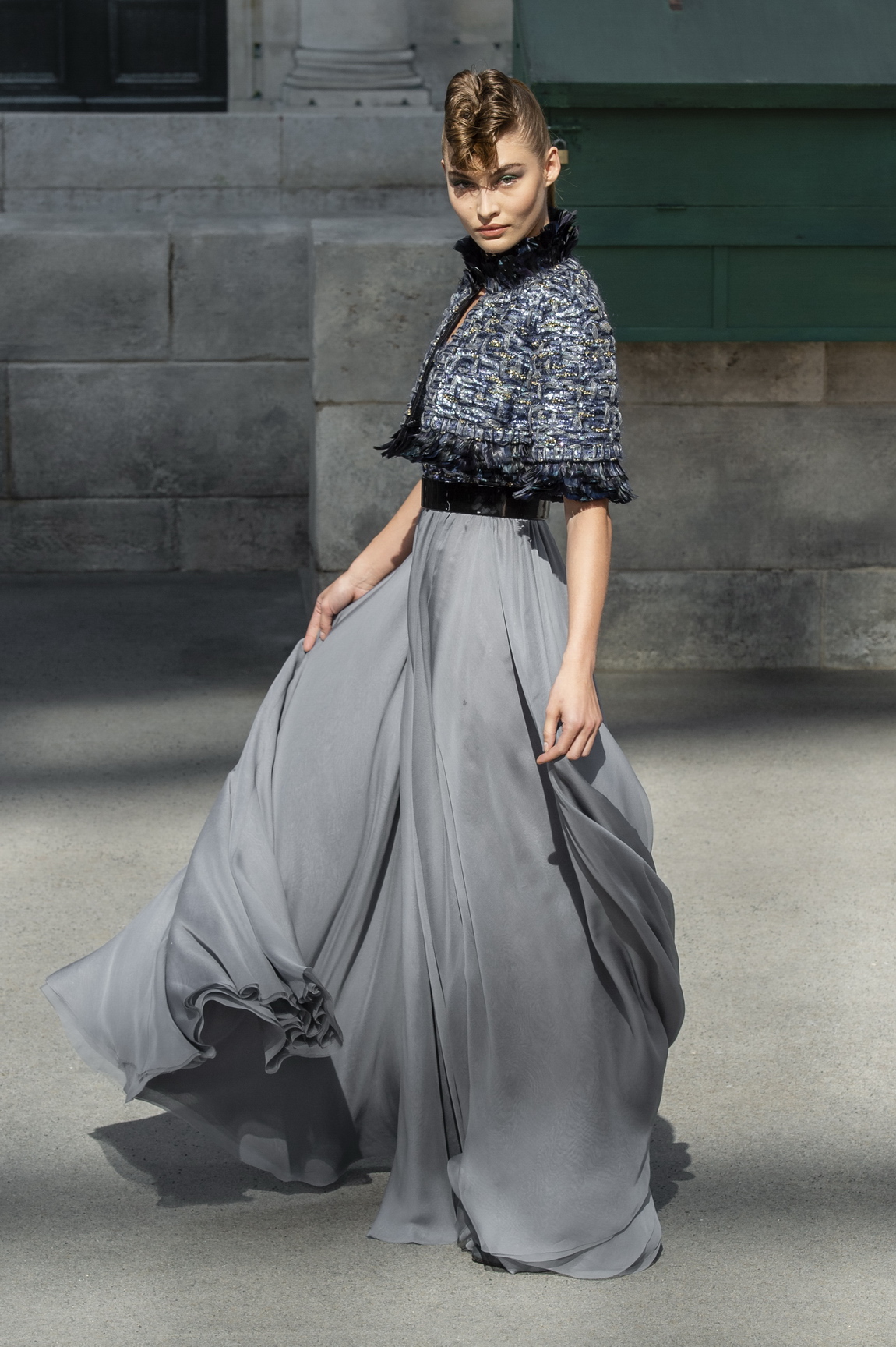 Then, with all the romantic whimsy of Audrey Hepburn in Funny Face, South Sudanese girl-of-the-moment Adut Akech came out as the Chanel bride in a peppermint redingote with neatly rounded shoulders, embellished with leaves like those on the uniforms of the French Academy. She looked like a statuesque green bronze landmark ruling over the Paris cityscape -- only more powerful.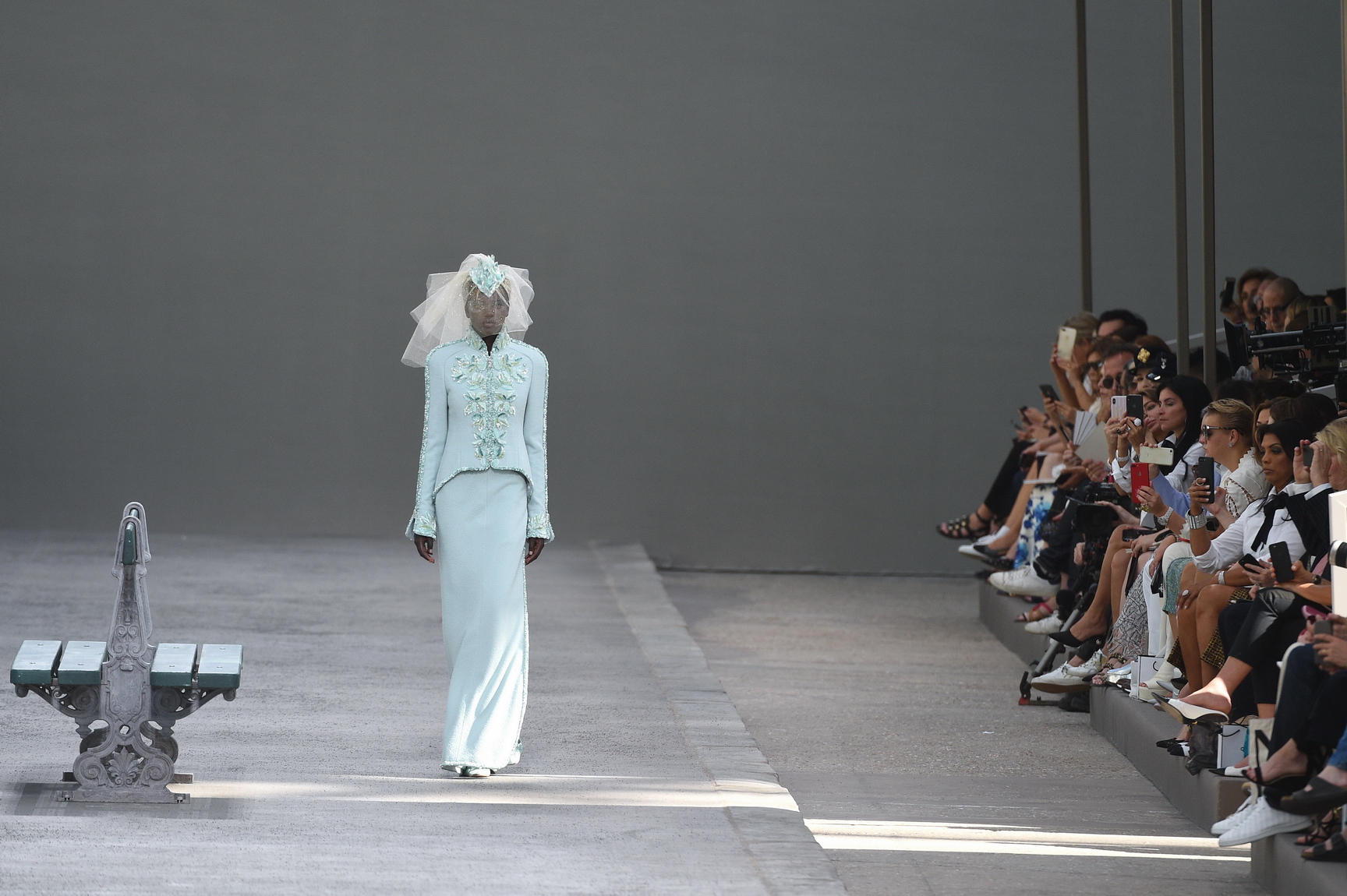 This article originally appeared on i-D UK.
Tagged: