​we imagined what it would be like to date every single one of the boys in charli xcx's new video
Cameron Dallas
Aminé
You accidentally call him Animé three times on text and twice in Pizza Express. It doesn't work out. Gad damn autocorrect.
Barns Courtney
You push your crispy fried pig's tail around your plate, feigning interest in his tirade about getting unnecessarily pigeonholed for the most trivial reasons. "Come on Barns, let's just have fun, Barns." He shoves his chair back and storms out, muttering, "You just don't get it." It's only then that you realise you booked a farm-to-table restaurant.
Brendon Urie, the last remaining member of Panic! at the Disco
You take a long romantic stroll through a cemetery.
Oli Sykes of Bring Me the Horizon
He speed dials his personal tattoo artist to pop over at 11.17pm to ink your initials on his upper left groin. It's the second date.
Buddy
You are immediately friendzoned. Bestfriendzoned though, so it's chill.
Cameron Dallas
As the Vine platform through which he made his name did to him, he will do to you: ghosted.
Charlie Puth
"For the LAST time, it's a SCAR from DOG bite" he fumes, storming out of the low lit members club after you ask him to shave a matching slit in your eyebrow.
Chromeo
Expectation: hot and heavy threesome at the same pace as the BPMs of their biggest bangers. Reality: mass pillow fight. It's way more fun.
Cobra Snake
You indulged his newfound exercise obsession for the first 3 bikram pod yoga sessions, but when he woke you up for a 4am bouldering mission in the Hollywood hills to flog his new range of fluorescent athleisure, you knew it was over.
Connor Franta
New phone who dis?
Dan Smith of Bastille
He whisks you away on a private jet to Egypt for a secret powwow on the chakras of triangles in a tomb under the pyramids. Beyoncé's absence leads you to suspect that this probably isn't even the real Illuminati.
Denzel Curry
You fall asleep to him rapping sweet nothings into your ear.
Caspar Lee
Alone, you chip away at your glittery nail polish deciding which of the 23 milk variations to have with your Cheerios. 'At what exact stage of life did I become the type of girl who gets stood up by Youtube vloggers at cereal cafes?' you ponder. Suddenly, a cheeky larrikin wearing a Lucky Charm Leprechaun costume bursts through a giant Fruit Loops box, scattering you in small fluorescent pieces of carbohydrate, brandishing a large video camera and yelling "PRANK VIDEO" in a poor approximation of an Irish accent.
Diplo
"See? That's totally not the worst sex you've ever had right? I must be better than John Mayer? Right? Right???"
D.R.A.M.
You gain 8kgs after a month of him whisking you around ice cream parlours and anywhere at zero risk of contact with some semblance of vegetable. "I swear to god, one more joke about broccoli..."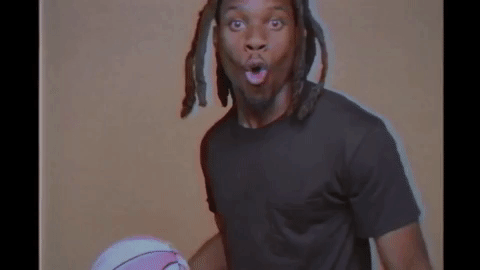 Fai Khandra
Most people would be paranoid that he's been linked to Kendall Jenner and Devon Windsor, you make the pap pics your profile so that everyone thinks you're like, totally in VS Angel league.
Flume
He samples you singing in the shower for his next single, it spends 11 weeks straight on the Top 50 and you replace Bey-Z as Number 1 International Popstar Power Duo.
A.G. Cook, PC music producer and founder
Your friends are outraged when after just two months, you're ready to make things Facebook official. "You haven't even met him!" they decry. Whatever, you think. You don't need to. He's great at the internet, and we all know that's the only thing that matters these days.
Frank Carter, of Frank Carter & the Rattlesnakes
It's Rattlesnake for a reason ;)
G Eazy
For him, yes, you are very eazy.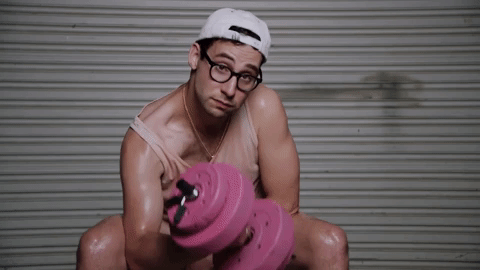 Jack Antonoff
He takes you puppy shopping. He totally respects all your choices and whichever one you pick, honeybum, will be right. Lena Dunham pops in to give her two cents because they're a modern couple and she's totally chill with this triangle situation. (Perhaps she's had a chat with Dan from Bastille).
Jack Guinness
He takes you clothes shopping -- it all looks fabulous in the Selfridges changing room but when you get it home that red zebra print fringed suede jacket will never see the light of day again.
Jay Prince
He books out the entire restaurant of the Eiffel Tower and serenades you in front of the chocolate fondue fountain you've always dreamed of, rose planted firmly in his winning smile. His insta name is loungeinparis after all.
Jay Park
Snog at a bus stop.
Joe Jonas
"Fuck," you think to yourself on date number one, "I thought Joe was the cute one? Which one's that? Nick? Is it too late to trade?"
Joey Bada$$
Your bookish flatmate takes a sip of burnt twig tea and politely enquires, "so, is it BadaSS or Badadollarsigndollarsign?"
Kaytranada
You stare lovingly at his perfectly pert tush. He stares lovingly at your special edition Frank Ocean vinyl.
Khalid
"Please, stop playing DJ Khaled's intros whenever I enter a room."
Liam Fray of The Courteneers
Swipe left.
Mac DeMarco
You make sweet sweet love on a bouncy castle after drinking 6.4 fishbowl rainbow daiquiris with crazy straws.
Mark Ronson
Your hair has never looked better.
Max Hershenow of MS / MR
"So like, the Ms in your other relationship -- is that more of a Miss? Or a Mrs? Just trying to gauge where I stand."
MiC LOWRY
"Uh, does MiC stand for Made in Chelsea? 'cause like, I wanna be more of the 'hot indie girl who dates Harry Styles' famous, less of the 'Daily Mail Sidebar of Shame' famous.'"
MNEK
GBFF.
One OK Rock
2 dates deep and you suddenly realise you don't deserve just One OK Rock. You deserve One Fucking Amazing Rock.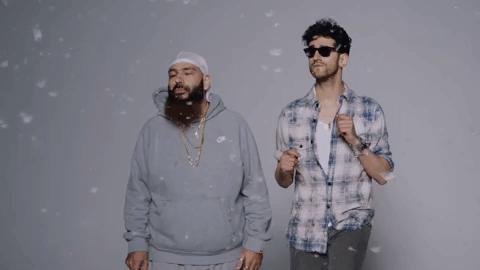 Poet
Your relationship consists purely of handwritten letters of exquisite prose. He dots each 'i' with a heart. <3
Portugal - The Man
Ok sure, he may be A Man. But The Man? You'll be the judge of that, thanks very much.
Prince & Jacob
You're 300% feminist and Disney totally sets unrealistic ideals and everything, but sometimes it's quite cool to be able to say you're with an actual Prince y'know?
Riz Ahmed
You blow it on the first date, laughing too loud at his jokes and stuttering through any attempts of your own.
Sage the Gemini
Swipe left.
Shamari Maurice
Swipe left.
Shaun Ross
I'm sure you're all really nice guys, but this dating multiple people thing is exhausting and I need a bit of a break so I'm just going to -
Shokichi
Swipe left.
Spector
You didn't sign up for a gang bang.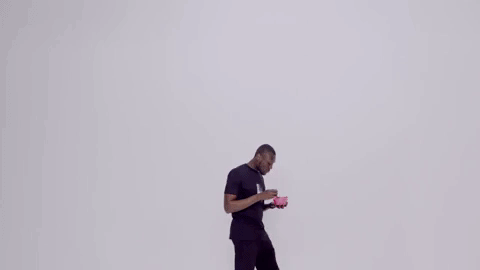 Stormzy
You propose within one millisecond of meeting him.
The Fat Jewish
He takes you to a Michelin starred restaurant on the ritzy side of town where a singular fry costs the same as your weekly Lidl grocery shop. He orders truffle infused lobster with a caviar foam as a starter and an entire bitter caramel croquembouche for dessert, you order a side salad. He tells the waiter to split the bill.
The Hurts
You drift into another stratosphere gazing at their unfathomably beautiful faces, a pool of drool slowly collecting on the table below. Beyoncé was right -- pretty hurts.
Carl from The Libertines
"Hey, can you sign this CD for my dad?"
Laurie from the Slaves
At the after-show he ignores you, only making eye contact to get you to bring him a third Red Stripe. At home he gives you a three hour foot massage and cleans the windows with a cotton bud. Who knew!?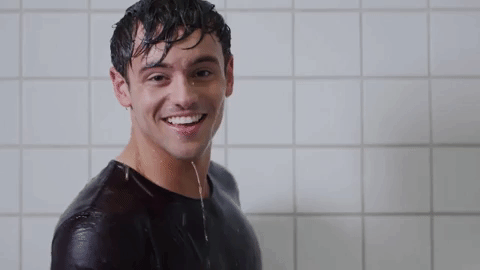 The Vamps
You perch on a stool across the table from four lads shoving popcorn bits in each others ears. You desperately try to ignore the feeling that you're being interviewed for a job by people five years your junior, as well as the death threats stacking up in your DMs from jealous tweens.
They.
After matching on Raya with one of They. he messages you "yo wassup love im in your town but leave friday. pull up." You frantically google "what does pull up mean." You don't pull up. You still don't know what pull up means.
Tinie Tempah
It's fun at first, lavishing you aromatic bubble baths essential oil foot massages and spontaneous trips to the Bahamas, but then he starts messaging you every minute and insisting you install Find a Friend so he can track your every footstep. I'm ur number one fan" he DMs you while you're taking a moment alone in the bathroom.
Tom Grennan
You're sure he's great but your mates are having everyone round for a curry and clearly this dating thing isn't going your way so ¯\_(ツ)_/¯
Tommy Cash
Soz bb, can't move yet, curry coma.
Tom Daley
Dive in, baby.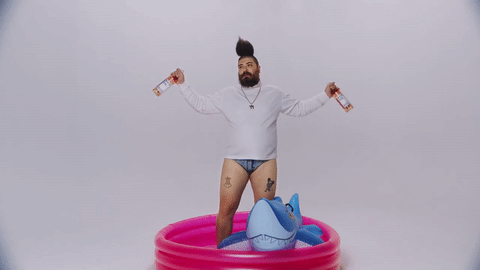 Ty Dolla $ign
Your bookish flatmate takes a sip of burnt twig tea and politely enquires, "So, is it Ty Dolla Sign, or, uh, Ty Dolla Dollasign-ign?"
Vance Joy
Swipe left. There's no way you're compatible with anyone whose name is literally Joy.
Vampire Weekend
You think it's hilarious when you buy them all tickets to a Dracula Erotic Fanfic Convention in Romania for the August bank holiday. They don't.
Will.i.am
Three slices of pizza down at your local bespoke pizzeria (you: margarita, him: cavolo nero with walnuts and truffle oil on a vegan, gf base) and HE STILL won't stop talking about his new watch.
Wiz Khalifa
The most chill relationship you have ever had. The most chill relationship you will ever have.
Credits
---
Text Georgie Wright
GIFs via Tumblr