are we experiencing a 00s renaissance? juicy couture is coming to fashion week
That's hot.
|
30 January 2018, 11:25pm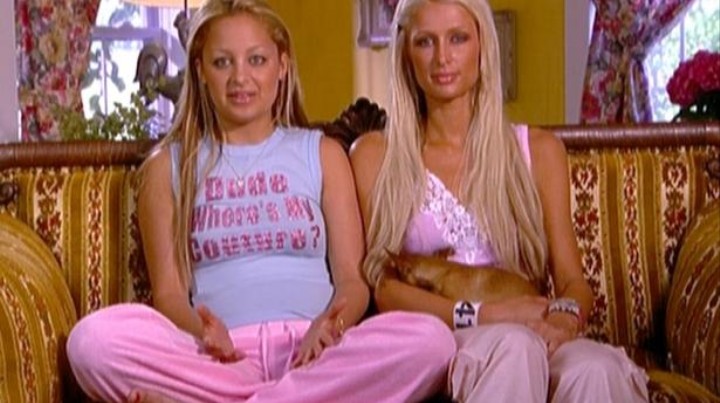 The Simple Life
Grab your flip phones, chuck The Simple Life on repeat and get ready to swaddle your body in the warm embrace of a hot pink velour tracksuit, Juicy Couture is coming to the NYFW catwalks for the very first time. Like, I can't even. "Juicy Couture is synonymous with the tracksuit, an association that is a great source of pride for us," creative director Jamie Mizrahi stated. The move cements the brand's recent renaissance, which has capitalised on our recent obsession with anything predating the impending apocalypse. Aka, 'nostalgia.'
While the (in)famous noughties uniform purveyor graced the backs of all your childhood icons back in the day (Kim K, Britney, Paris Hilton, Paris Hilton), the '10s were a bit murkier. Juicy sold up in 2013, were reportedly going to close all their stores (but didn't), and generally fell out of popularity with the popular girls. But of late, they've been creeping back onto our radars -- Yara Shahidi wore a tracksuit emblazoned with 'What Would Maxine Do,' Lil Kim performed at last year's NYFW presentation -- even Vetements got in on the action.
So get ready for the final stages of the noughties revival. All you need is some thigh high ugg boots and you're good to go.
This article originally appeared on i-D UK.