Photography Lucasz Wierzbowski
lukasz wierzbowski captures two sisters during their most intimate, awkward moments
The photographer's series is an homage to budding femininity.
Photography Lucasz Wierzbowski
Every aspect of Lukasz Wierzbowski's work feels playful. Not only his subjects — who climb trees, make pillow forts, lounge languidly, burrow their heads into their turtlenecks — but also his gaze, which hones in on clashing colourful prints and contrasting stripes of light. Not too surprisingly, Wolfgang Tillmans and Guy Bourdin are the photography predecessors influential to his vision.
For the 2018 edition of Circulation(s) in Paris—an annual festival spotlighting young contemporary European photography — Wierzbowski's longstanding practice of chronicling his two capering nieces (who are in fact his age) was culled into a fun, loose family photo album. Simply christened "Sisters," the photographs fondly capture girlish gymnastics, affectionate cuddles, and half-dressed disarray. It's an homage to budding femininity, evocative of the indelible bonds showcased in Sofia Coppola's Virgin Suicides (with a less morbid fate, of course). The Wroclaw-based Polish photographer discussed being adaptable, embracing awkward posing, and revealed how dentistry and advertising ultimately led him to photography.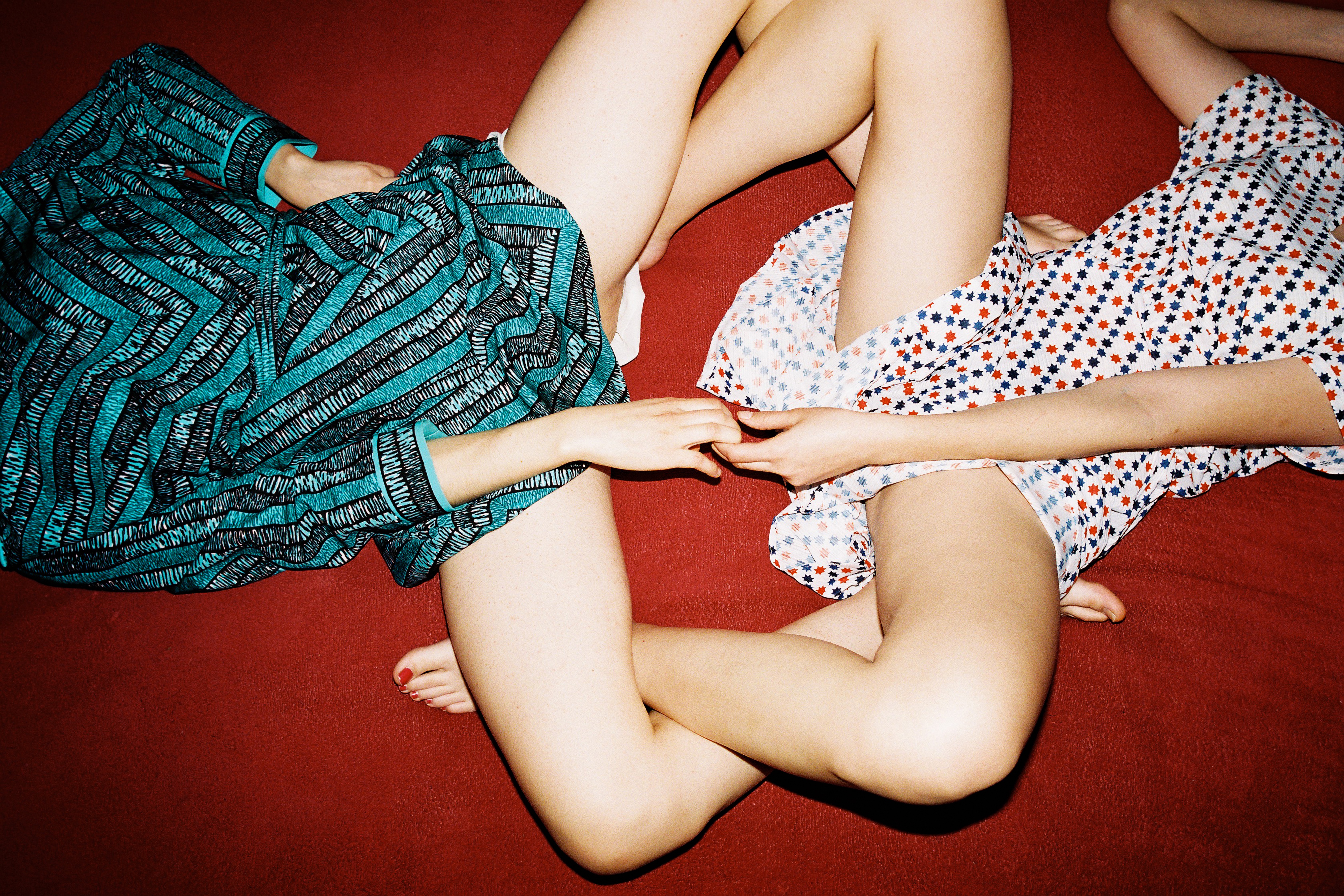 How has your photography practice evolved since you started?
A lot of time passed between taking my initial photos when I was very young, and actually picking up a camera again during my university studies. My childhood fascination with photography didn't last that long; I switched to other activities, like drawing and playing around with a video camera. I guess I needed that initial break from photography to grow and find something that made me feel comfortable. I rediscovered photography while studying psychology. Apart from gaining some technical knowledge, my whole creative process hasn't changed that much over the years.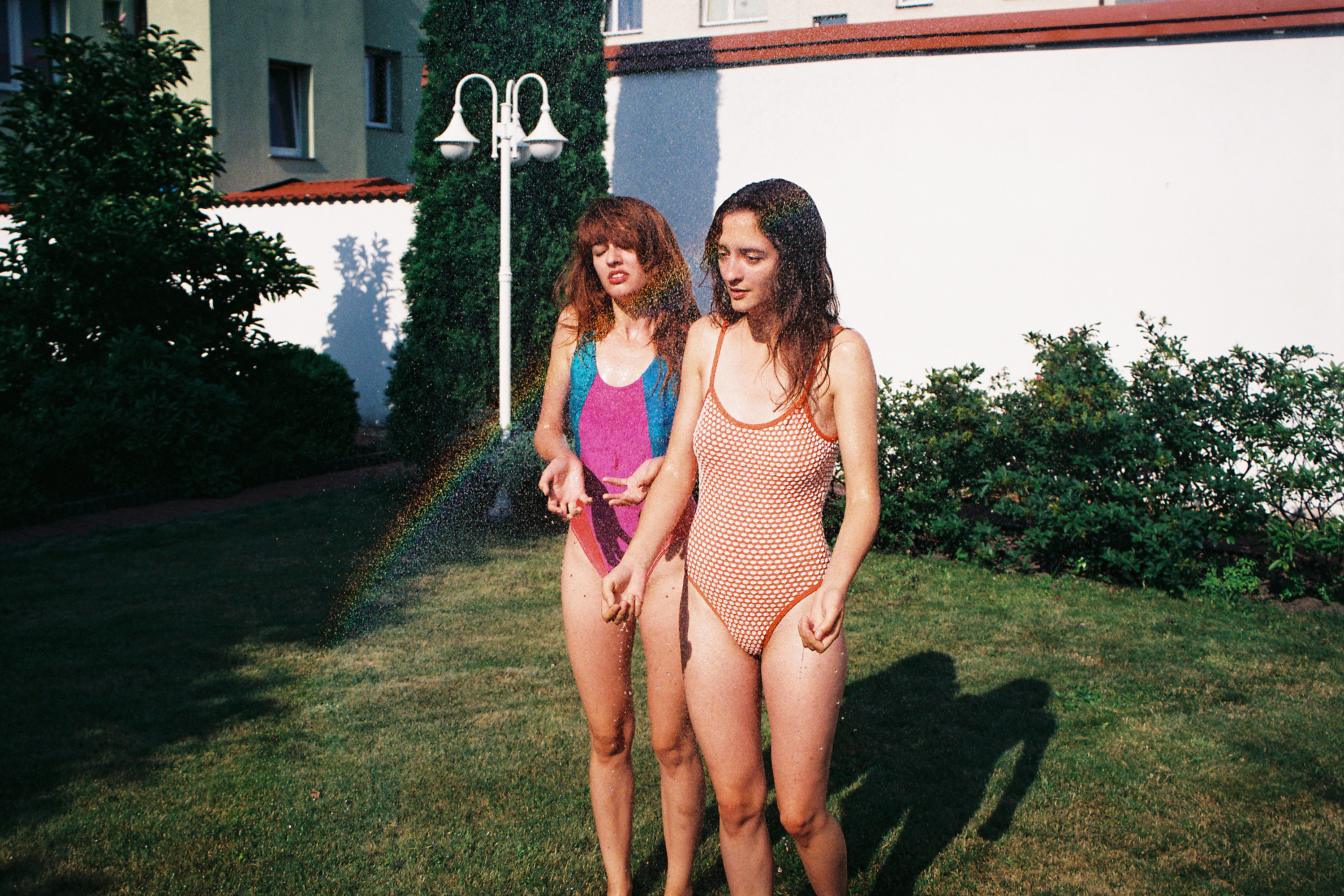 Did you grow up in a creative family?
My father is a dentist and my mother is a seamstress, so as a child I was able to sculpt artificial teeth with my father, and had my own sewing machine to play around with scraps of materials.
I was a "late" child. Being brought up by quite mature parents, with a big sister who was 20 years older than me, made me feel a bit awkward at times. As a rather shy person, I always avoided being the centre of attention. I was often the first one to leave the dinner table and go to my room. My nieces, Ania and Magda, on the other hand, loved being in the spotlight. Coming up with various personas was so easy for them. I witnessed how, over the years, they developed a special kind of bond that led to lots of moments of fun and misconduct. As we all grew up, it turned out that we actually like spending time together—not only as a family, but also as friends.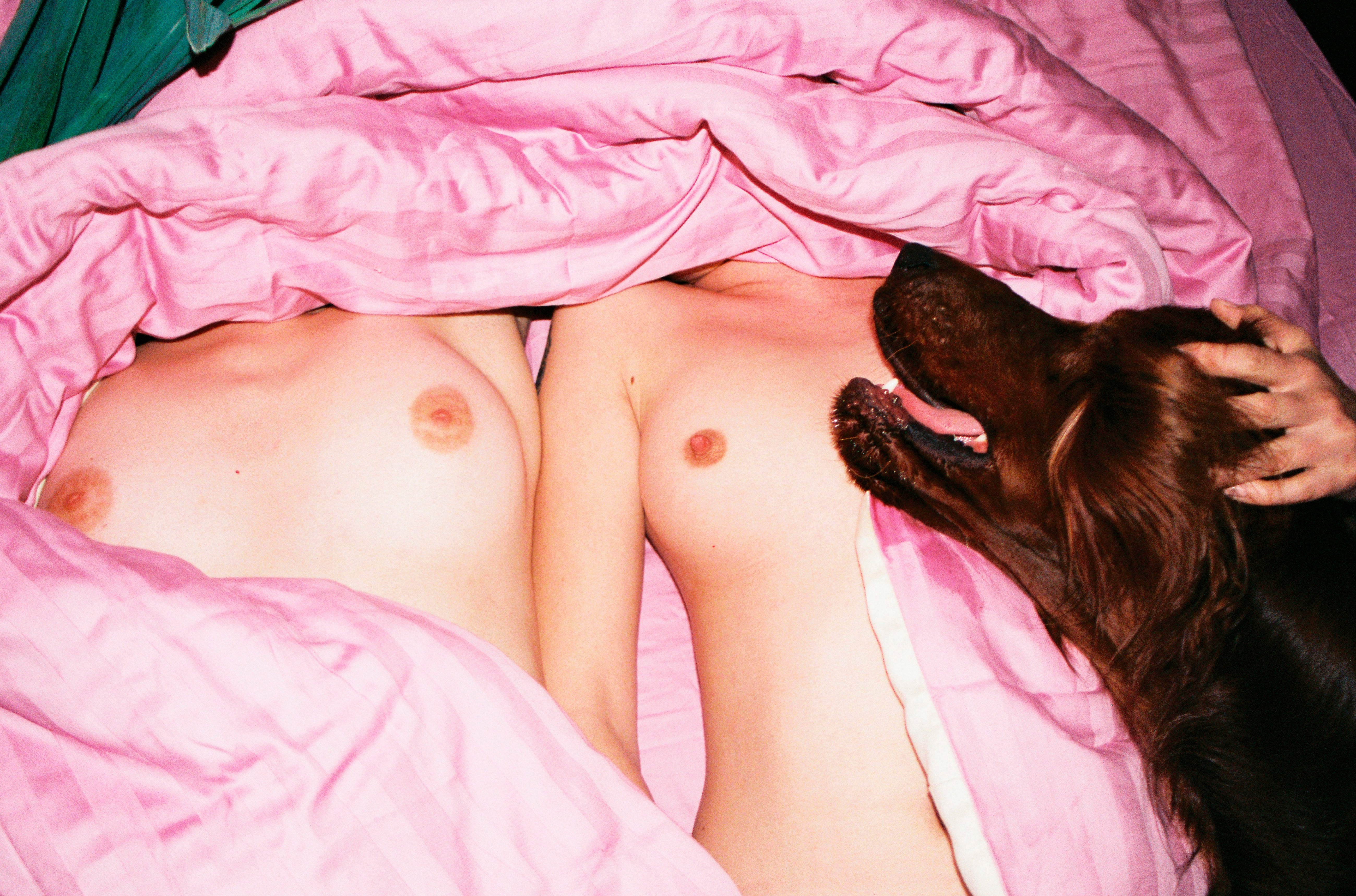 How did you decide to shift your initial studies in medicine to photography?
When I graduated from high school I wasn't sure what I wanted to do next, so I applied and got into a dentistry school. I knew that there was something else that I wanted to do, but I wasn't sure what it might be. At that time I was very much into copywriting, so I decided to study social psychology to be able to work in an advertising agency. Halfway through my studies I started taking photos and, after a while, I realised that it gave me so much joy.
How do your create a rhythm for your work? Do you tend to work in series?
Not at all… I base my portfolio around ever-changing places, motives and situations. When I was asked to prepare a series for Circulation(s), I knew that choosing my nieces as a theme might be interesting — we have layers of mutual memories that bond us together.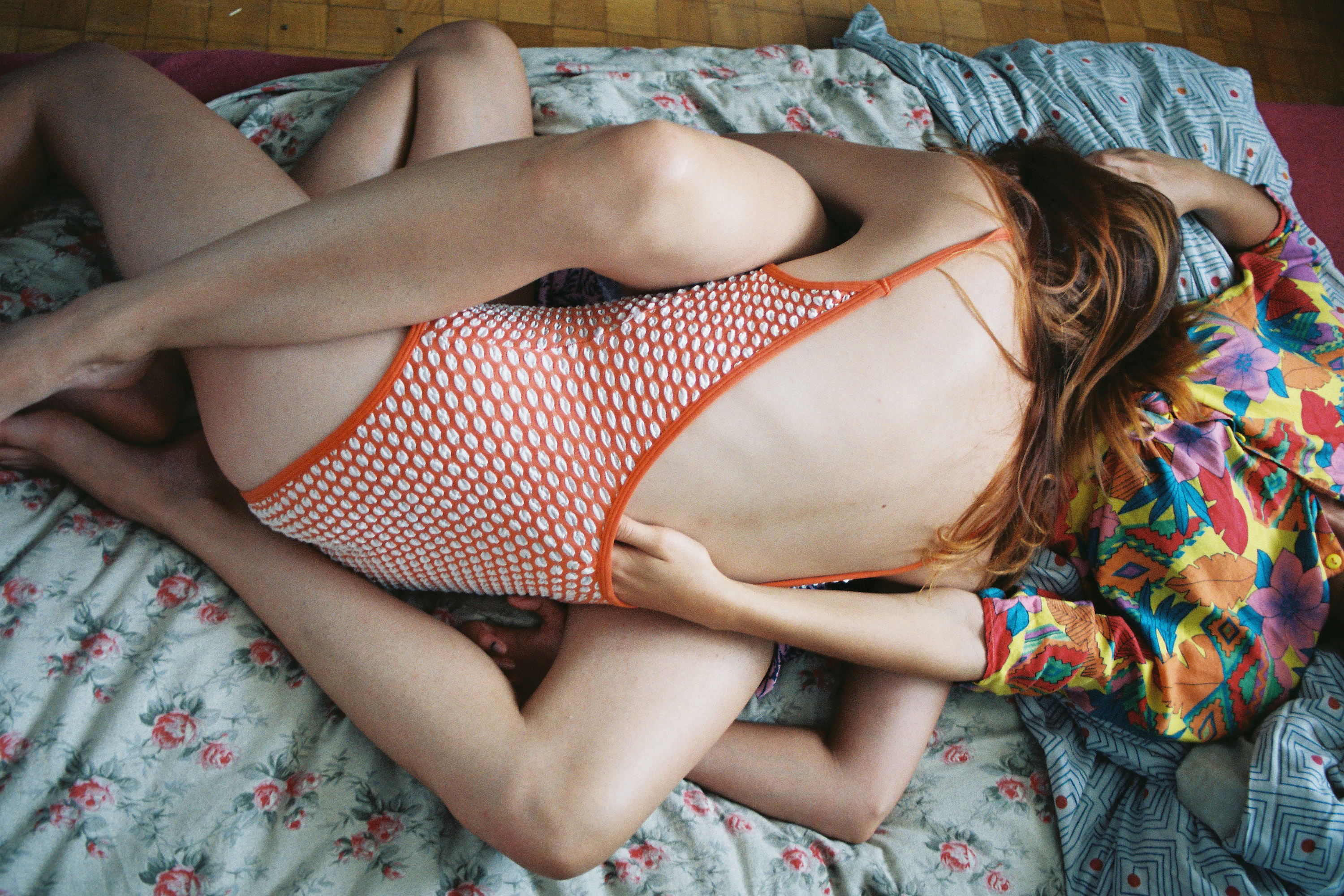 There a deep sense of intimacy in your photos. If you're working with someone you don't know very well, how do you accelerate creating those links of trust?
If I'm working with someone for the first time, I like to get to know the person first and make them feel comfortable. My process of taking pictures is quite quick, so there is no place for boredom. I avoid generic model poses. I try to give overall instructions and capture the way they are executed, no matter how clumsy it may look.
There is a lot of visual play in your photos—a face peeking out from a horse-printed blanket, the mix of patterns between clothes and the carpet, a kind of hide-and-seek with plants and flowers… How much do you curate the context of where you photograph, to create that sense of offbeat dynamism?
I adore working in places filled with colours and patterns, but it's not a rule. I simply try to use any given space in a playful and creative way. I don't plan any details in advance, as I want to be surprised, and inspired, by the environment I work in. I don't want to interfere with the nature of the places; I accept them just the way they are. This allows me, and my models, to feel like true explorers.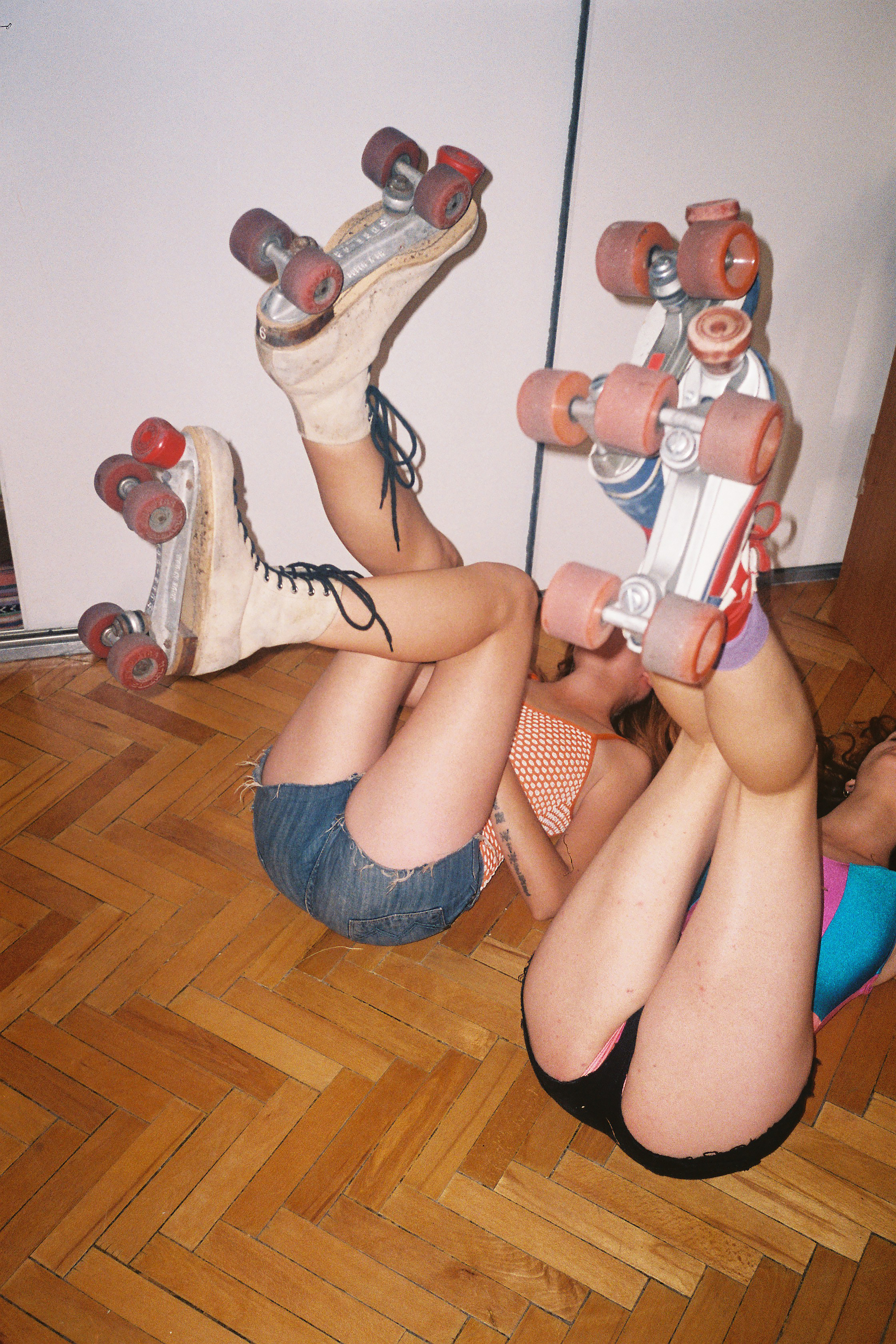 Do you follow fashion photography?
I am always on the lookout for something exciting and real. When it comes to fashion photography, for me, the best things usually happen on the edges of it, where different genres meet. I'm not a fan of "typical," polished fashion photography that you often see in popular magazines.
When you are commissioned to do a book or an album cover, is it a different process to create something emblematic for someone else's work?
The process is very much the same—I try to make the most of photo shoots. I obviously take into account the mood and the suggestions that the people who commissioned me are aiming to achieve. At the same time, since my photography is quite specific, I guess the aesthetic that they are looking for is already there.
Lukasz Wierzbowski's " Sisters " is on view at the Circulation(s), located at CENTQUATRE-Paris , through May 6th.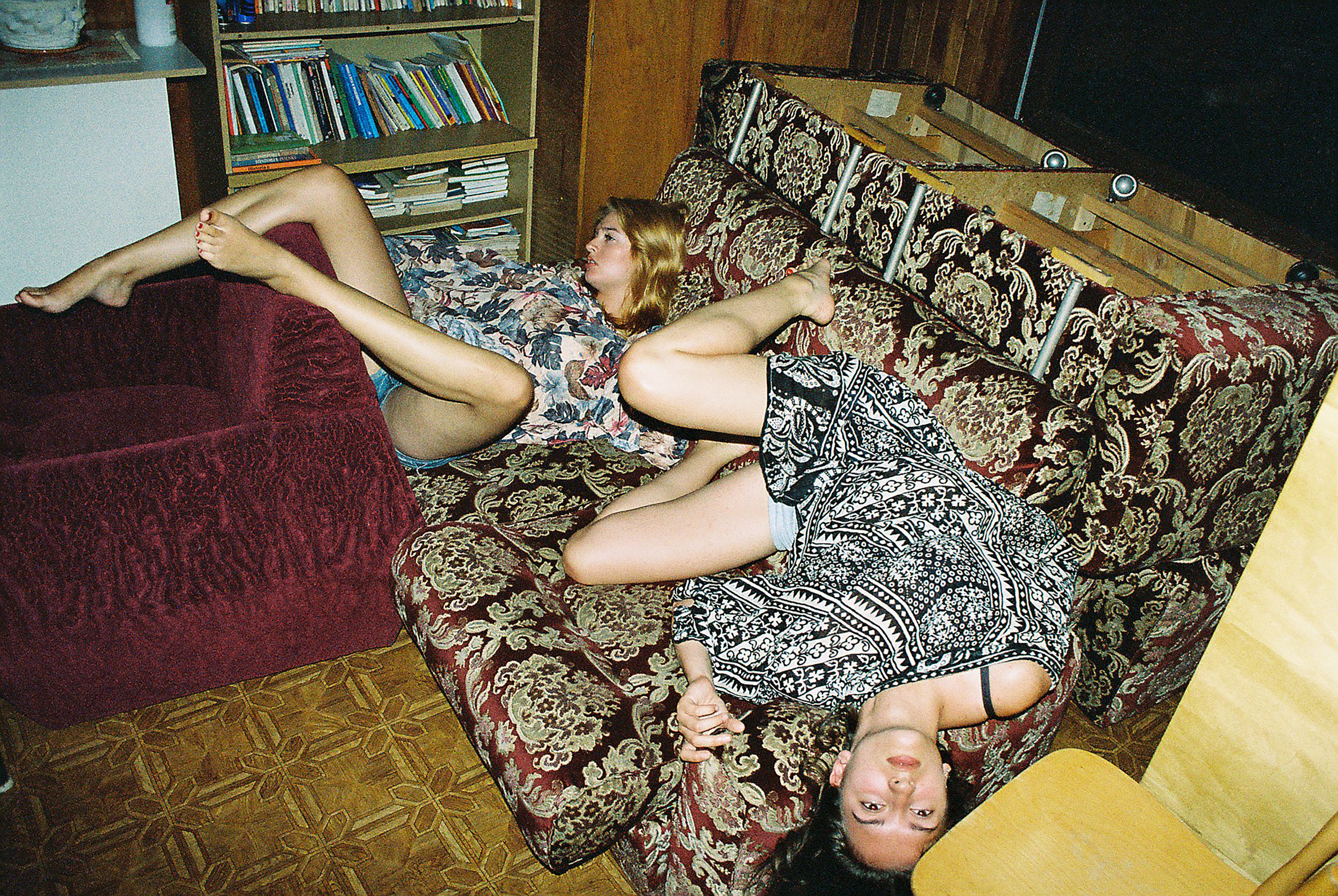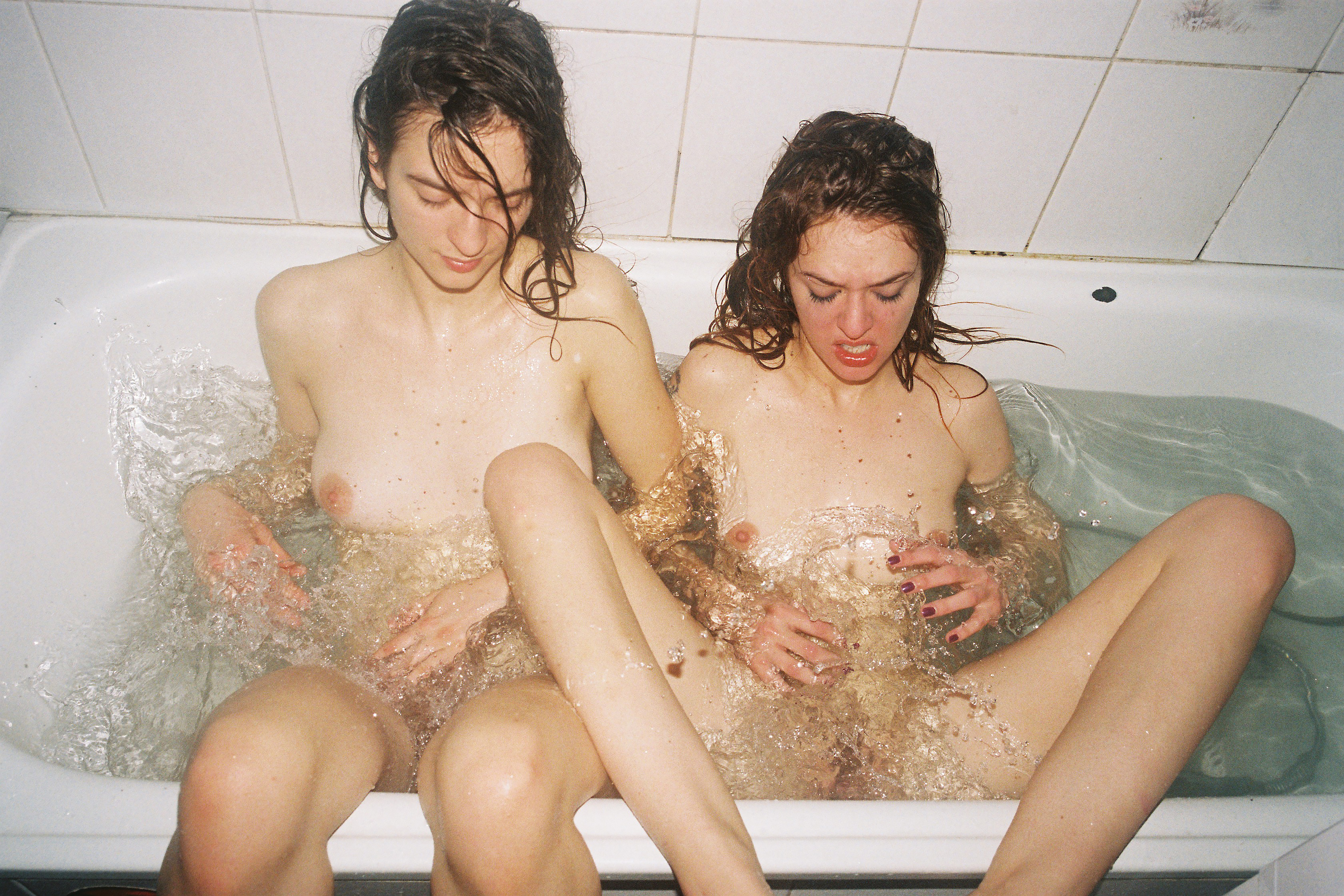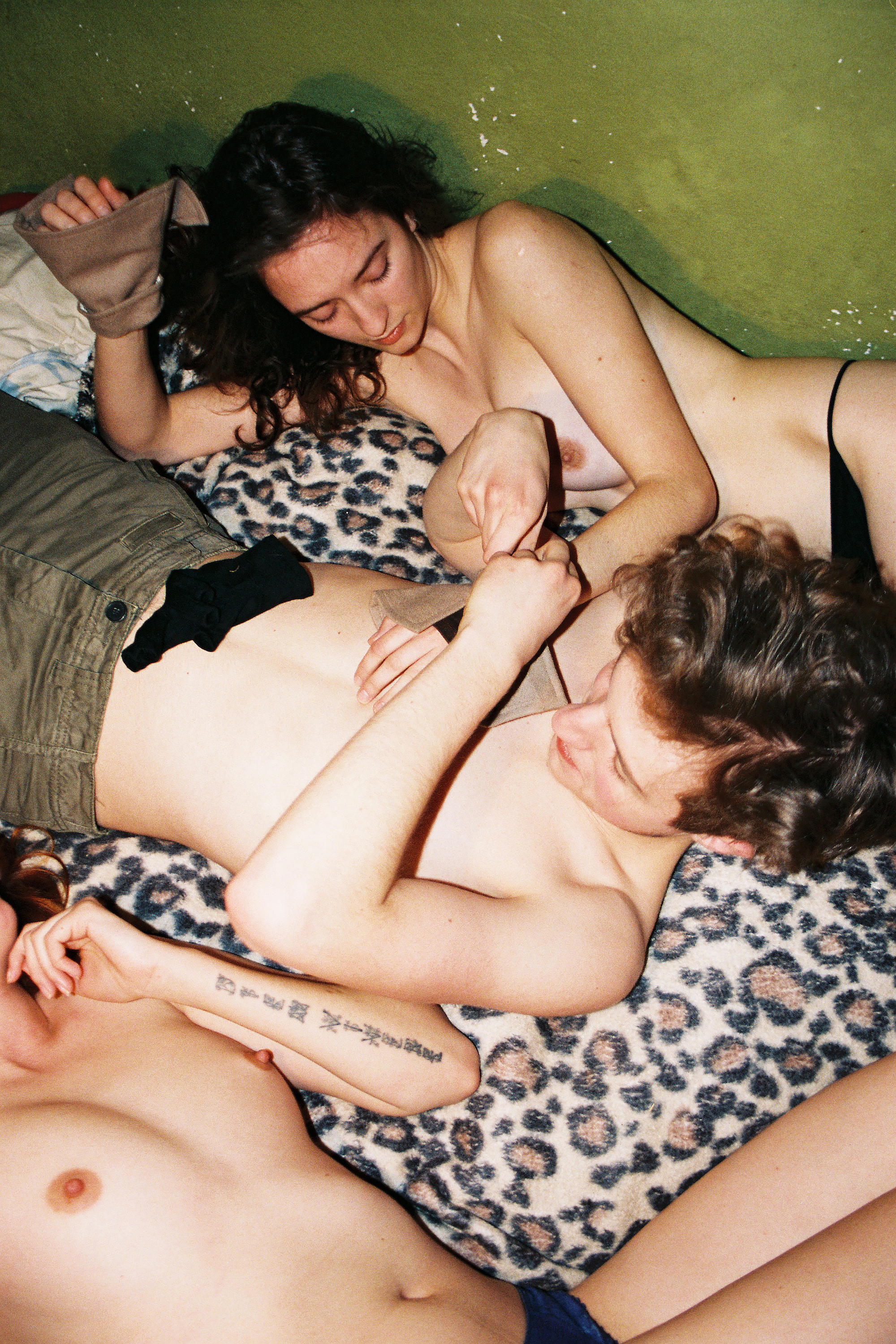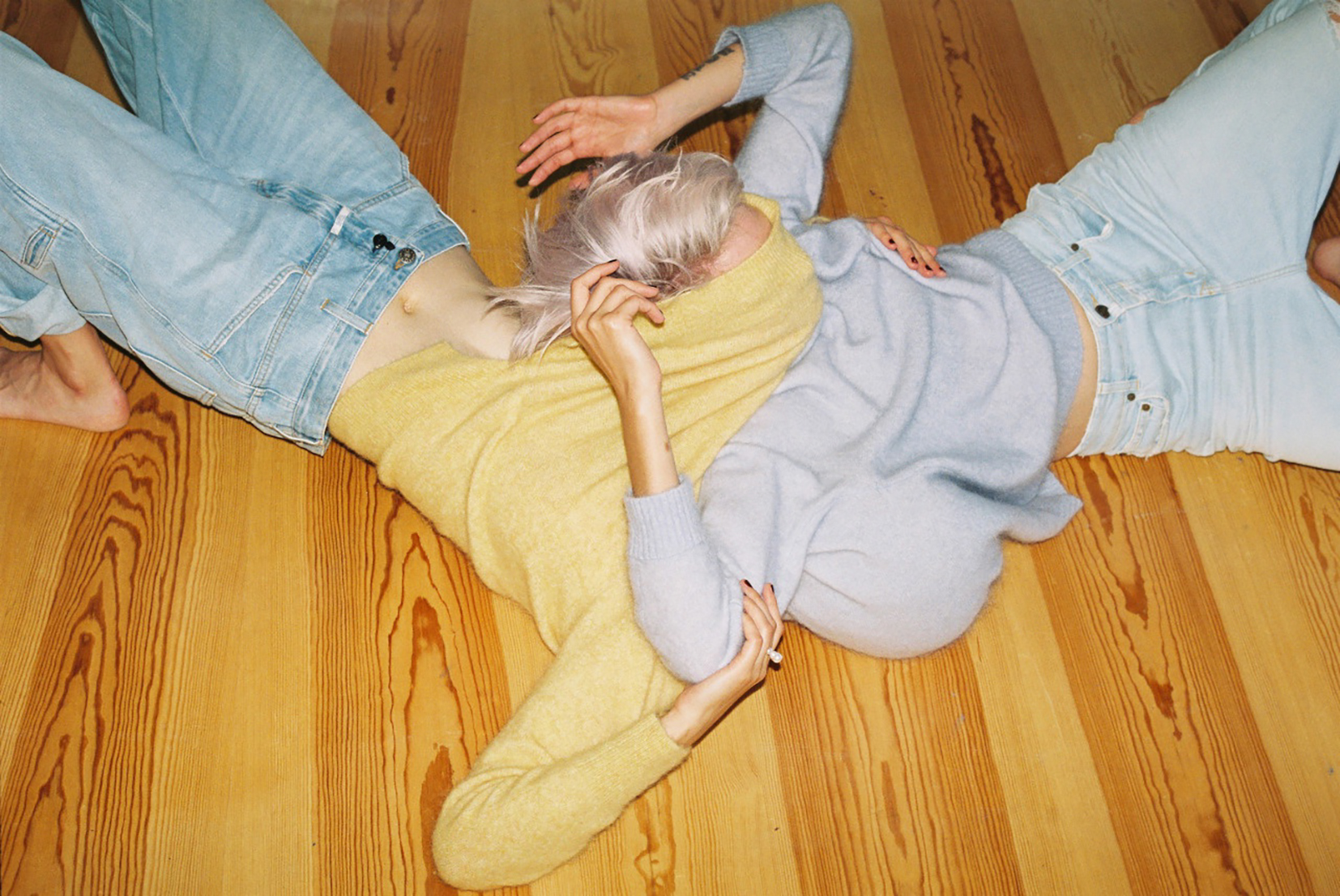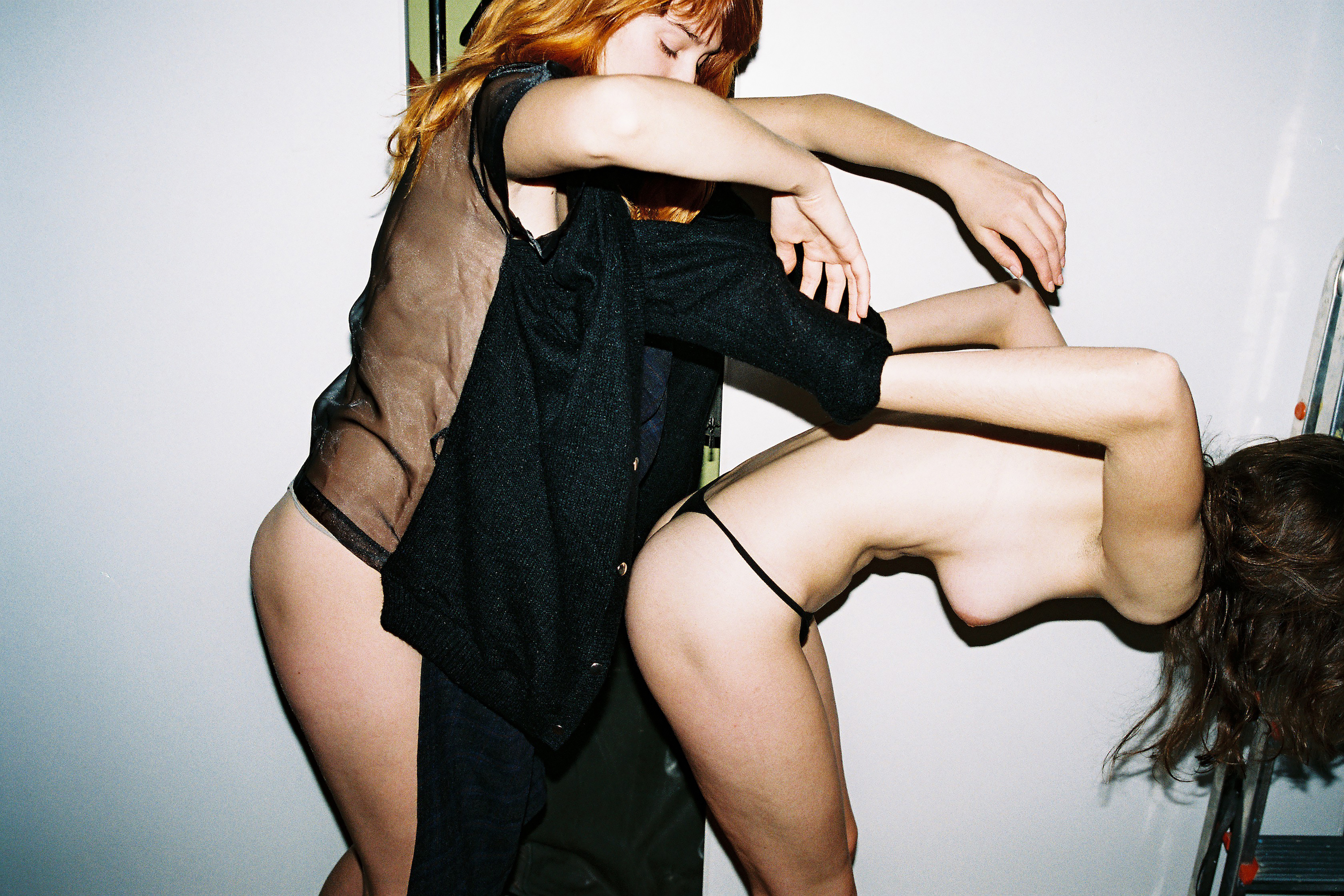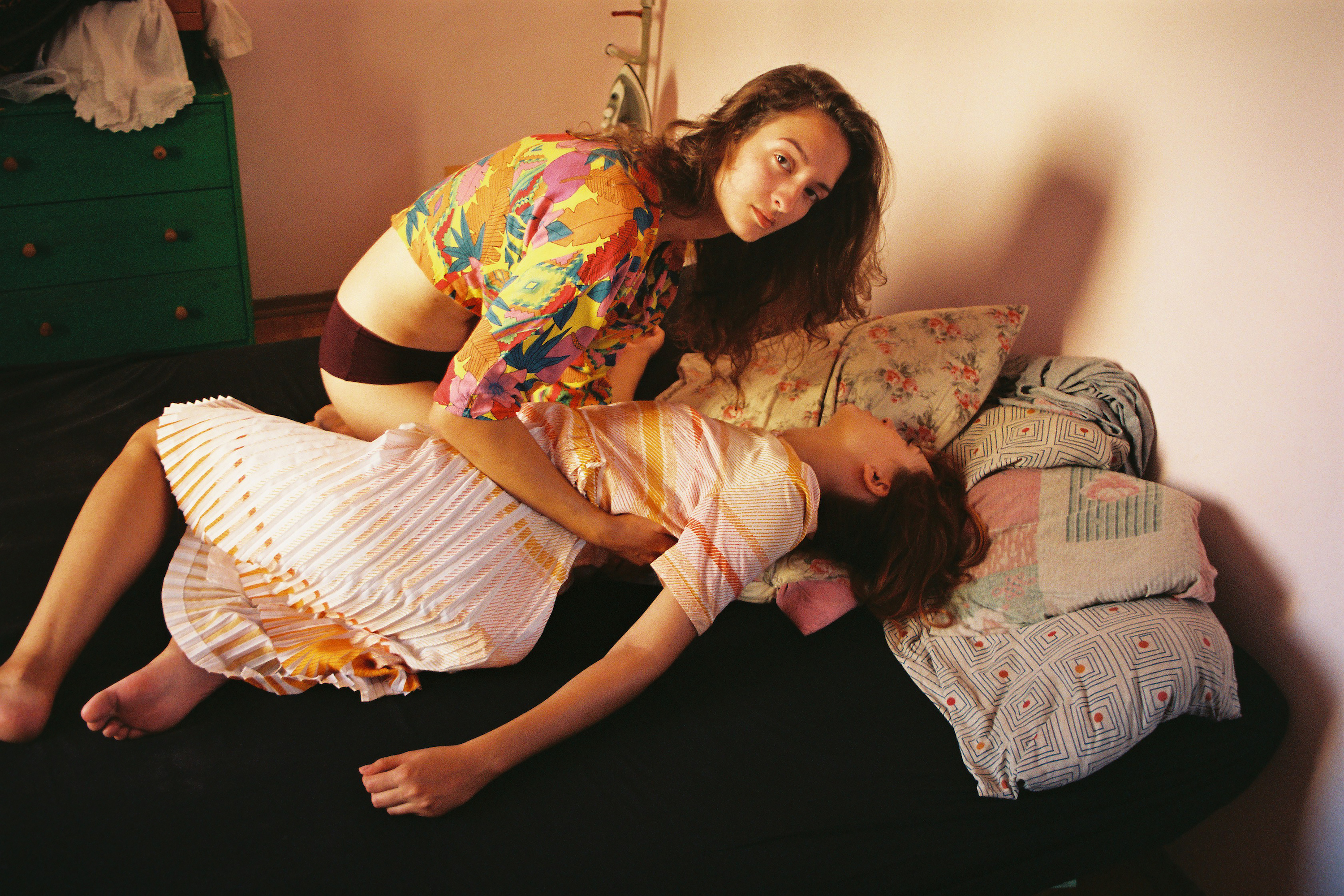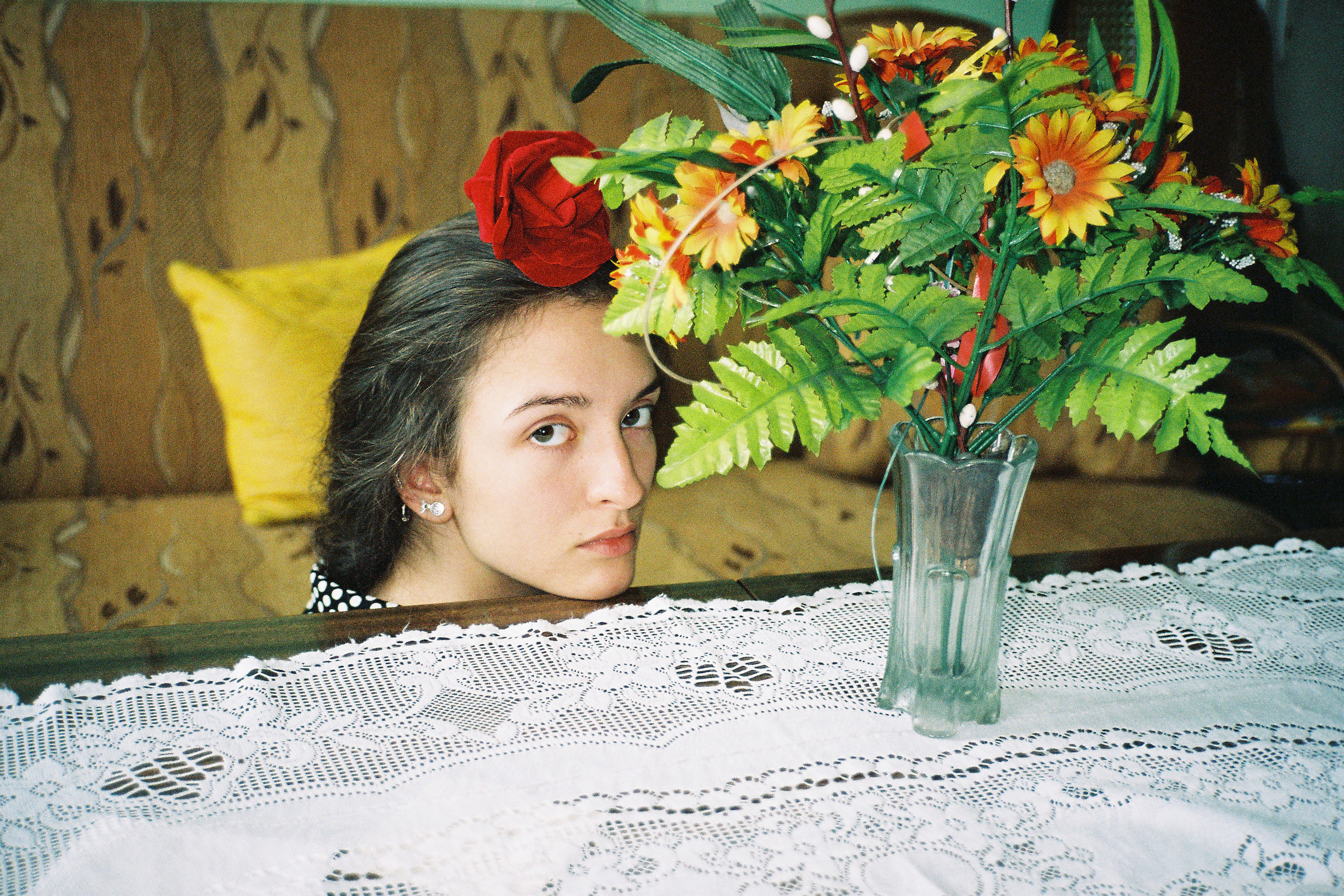 This article originally appeared on i-D US.