Photography Mitchell Sams.
jeremy scott stages his most personal show to date
The designer used his own teenage looks for inspiration, and emerged in a "Tell your Senator NO on Kavanaugh" t-shirt.
|
08 September 2018, 12:10am
Photography Mitchell Sams.
"It's very meta-muse," laughs Jeremy Scott of his spring/summer 19 show, which was inspired by the designer's own looks as a teenager. "I started with these Polaroids of myself that I did when I was 18, 19," he says backstage before the show, surrounded by a cacophony of models. "I was thinking of all the things I love and wear."
It's hard to think of any print, fabric, or design that Scott hasn't repurposed into his fabulous world, from sweet prairies flowers to interstellar metallics. This season was no different, built around his passion for camo, denim, and of course, glitter. "I've always loved camo, in fact, I'm wearing camo now," he says, gesturing to his quite fab outfit. "The juxtaposition of things that are very glamorous and very quotidian at the same time. I was mixing those elements." That meant oversize plaid shirts (really oversize — tied around models' waists, they reached the floor), and a lovely take on denim with oversize pockets. The showstoppers, however, had to be the shoes — which were also pants — and received admiring "okurrrs" from Cardi B sat frontrow. "One of my favourite things I've done is this boot that zips into an overall — it's a boot with a shoulder strap," he explains of the outlandish design. "I kept them all open and split so that they're two different worlds."
Cardi wasn't just there for the fashions — she and sister Hennessy were also there to cheer when fiancé Offset came down the runway in a pink Pikachu sweater (he had the model stare down to an art). Scott's passion for America — its stars and its everyday folk, is apparent. "I'm American in the end, even though I'm 'avant garde,'" he laughed. "I love to play with American tropes too. We come from the land of t-shirts, and sweatshirts." Scott has been pushing the definition of what 'American' fashion could look like for decades now, and he was pensive, if thrilled, about the way things have changed for the better. "People like to contextualise you and put you in a box, and don't give you very much room to be many things," he says of the way he's continually refused to be defined within the industry, and how the conversation around gender fluidity has progressed. "Clothes have no gender, so why are you putting a gender on me because of my clothes?."
Looking at his wild self portraits, he's evidently quite emotional. What would he say to himself back then, if he could? He thinks for a minute and then erupts into laughter. "Bitch you did it!" he shouts, to the cheers of his friends. "You did that bitch!"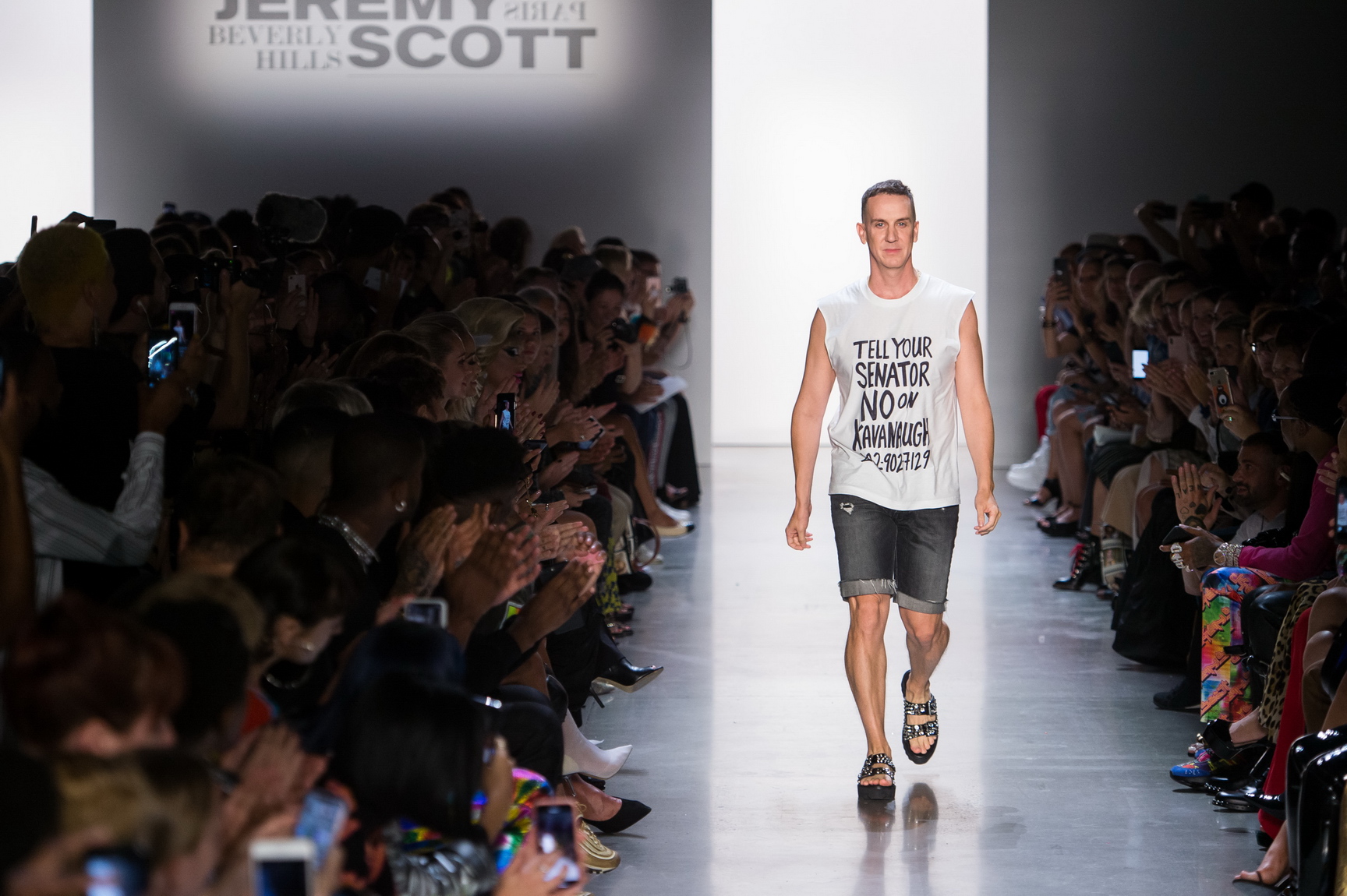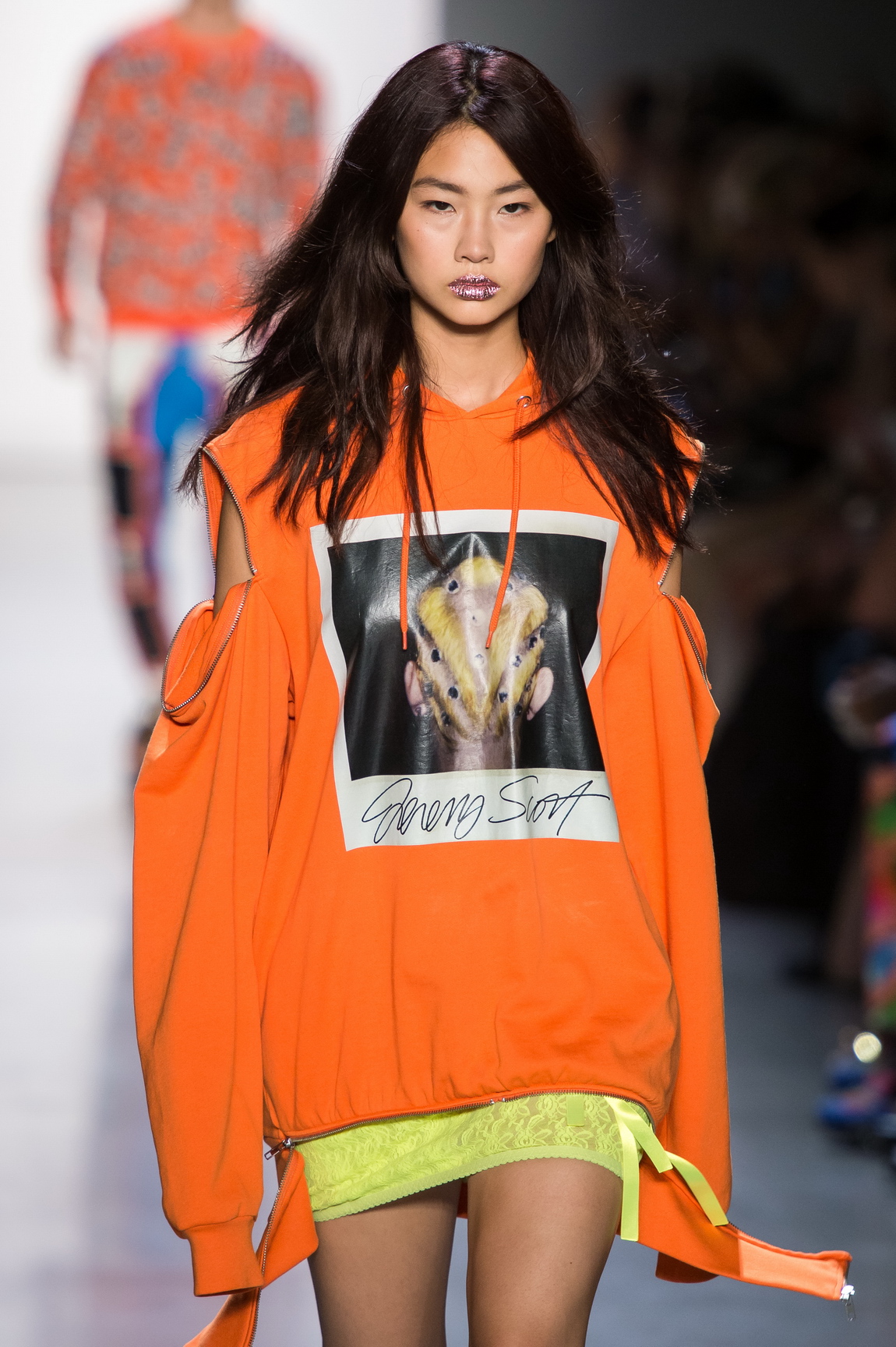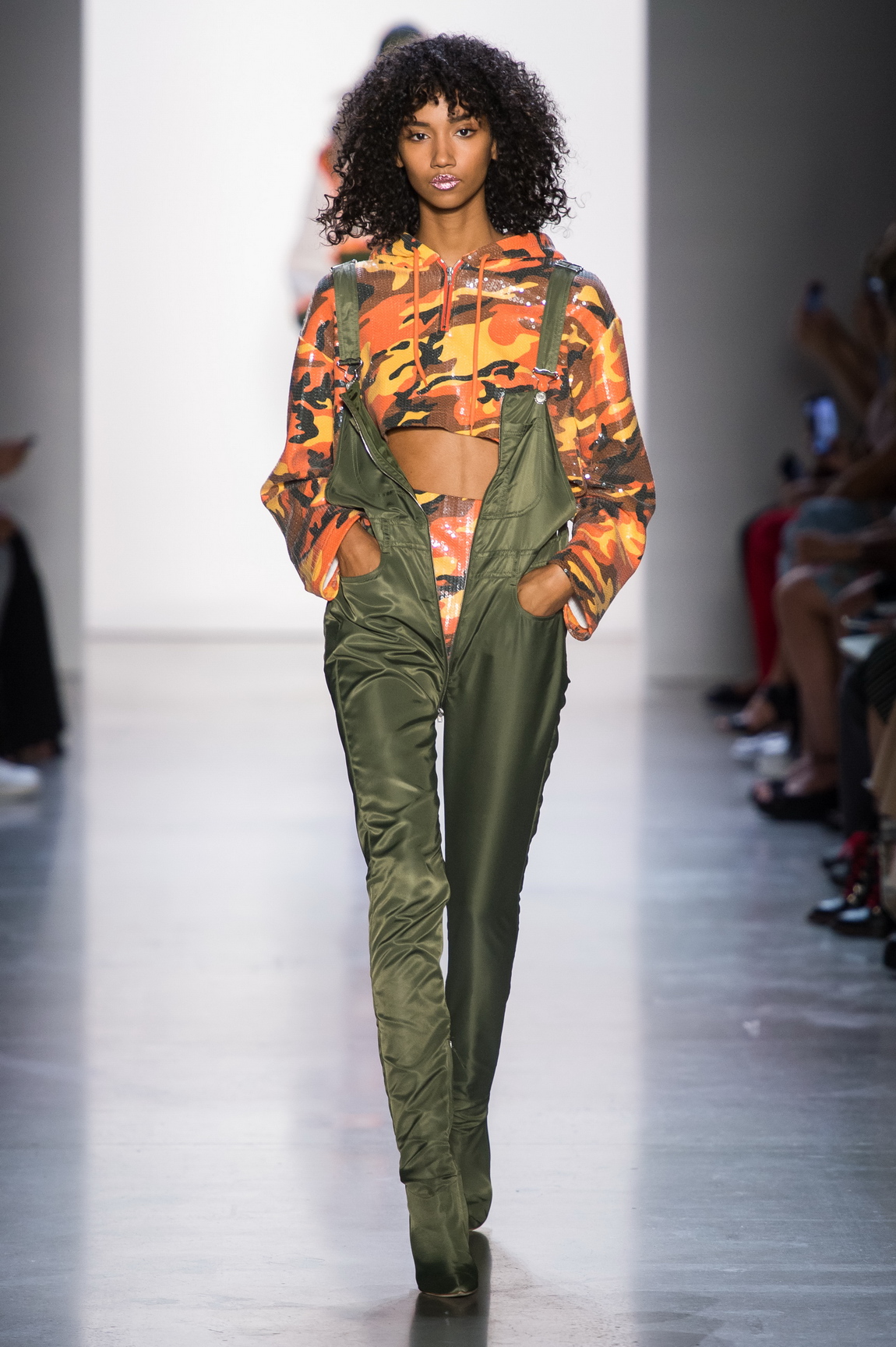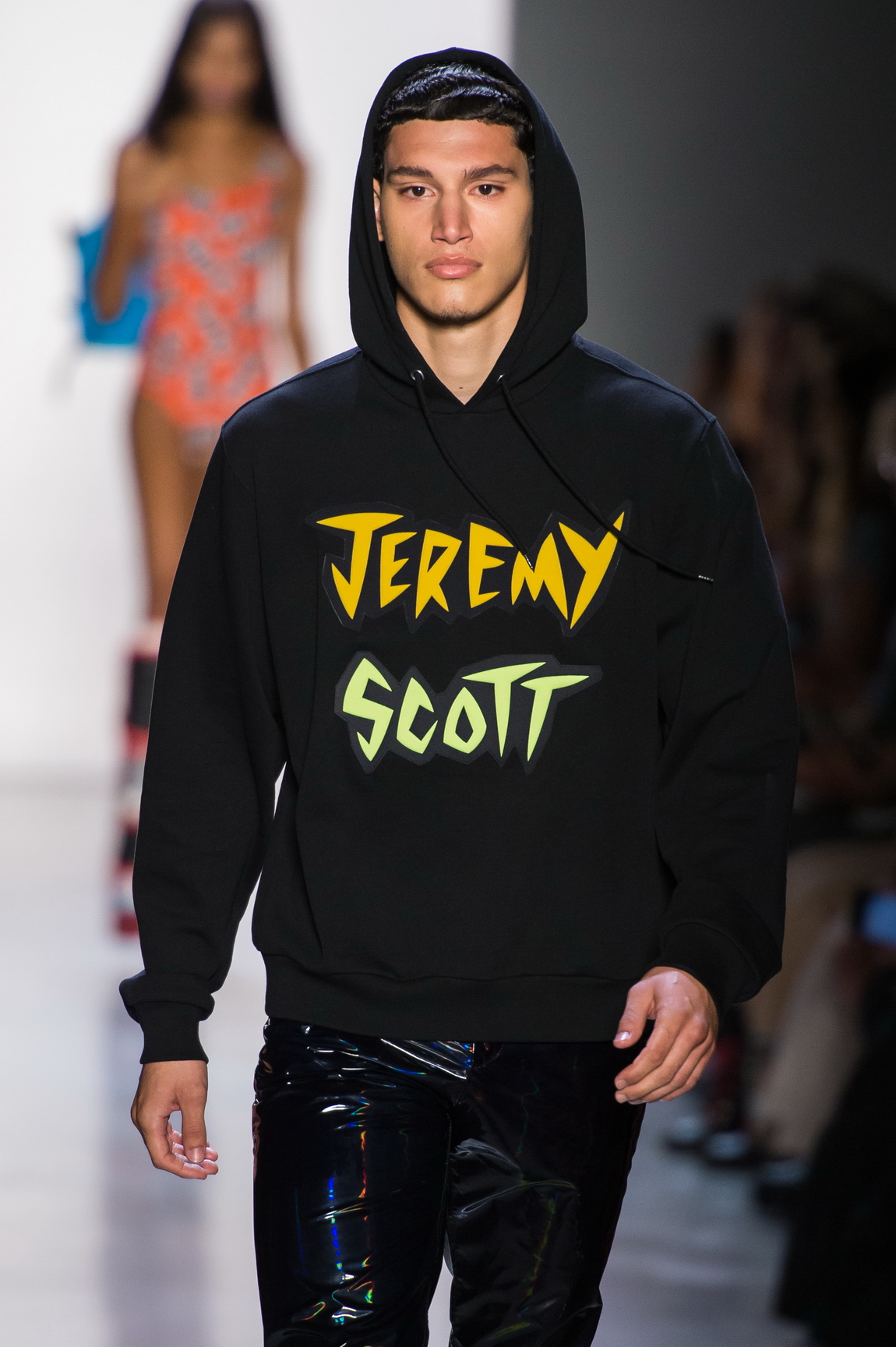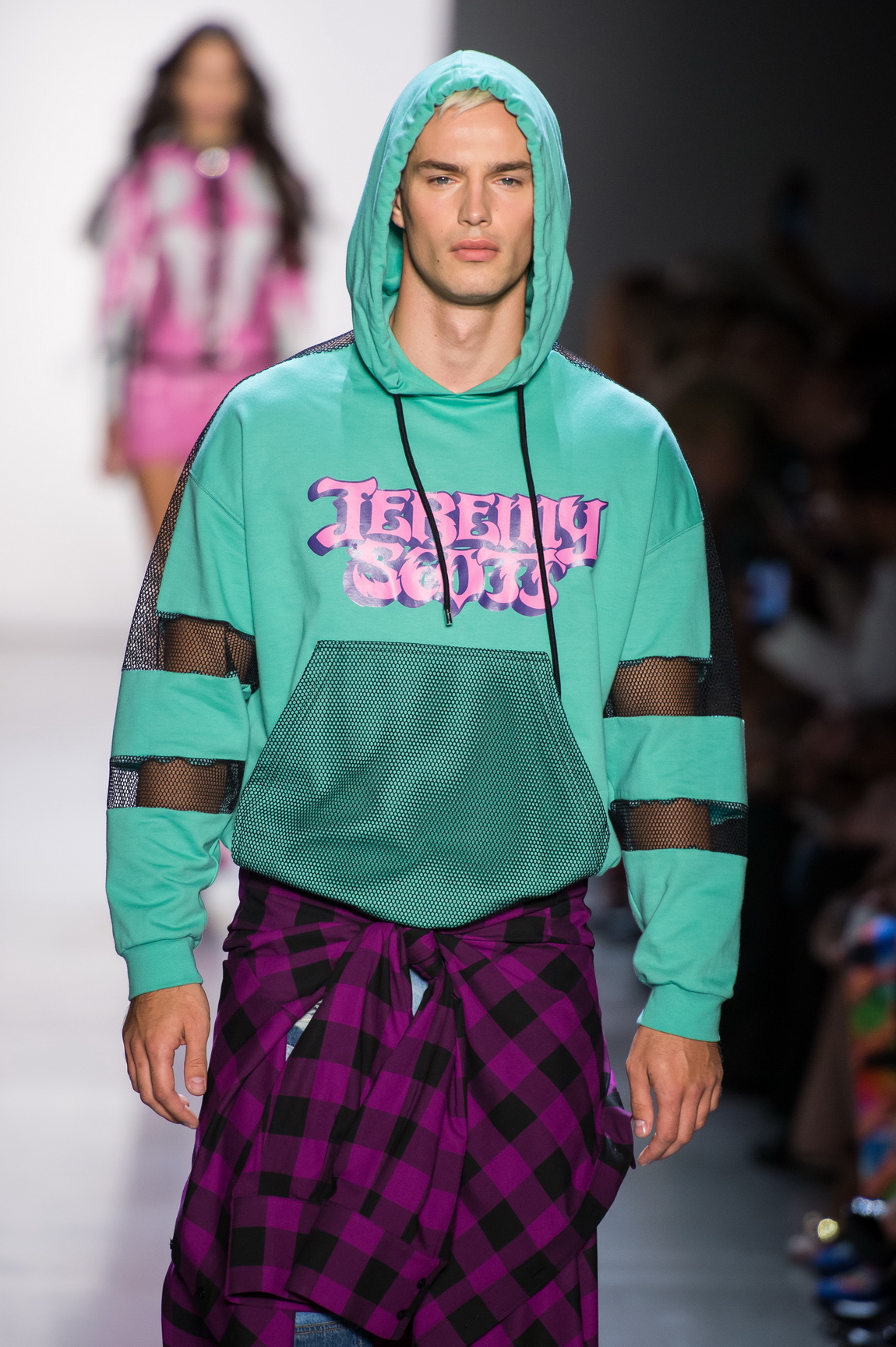 This article originally appeared on i-D US.