a demonic dress is on the loose in this fashionable horror film
Talk about a killer look.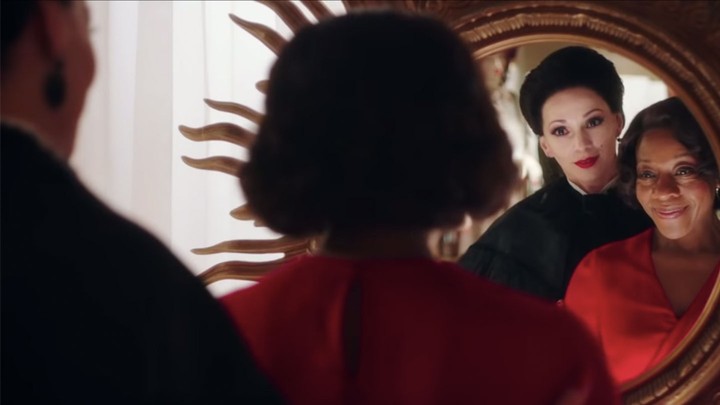 via YouTube
Department stores, quite frankly, are often the setting for hellish experiences. Can you even imagine the nightmare they'd become if they genuinely involved witchcraft? Well that's the premise explored in new horror film In Fabric, a story about a cursed dress that ruins the lives of anyone who comes into contact with it.
Take for example Sheila, who we see in the trailer searching for a perfect date night outfit. She eventually lands on an alluring blood red dress and purchases it at the behest of a mysterious (read: rather witchy) shop assistant. Throughout the trailer we come to realise there is more to this dress than meets the eye, as it quickly derails Sheila's life in a rather violent way.
Visually the film nods at the Italian horror movies of the 70s, almost as if it were Suspiria but set in a department store. It should come as no surprise then that In Fabric is the third film from British director Peter Strickland who's previous features include The Duke of Burgundy, a love letter to 70s European erotica, and Berberian Sound Studio, a nerve-twisting movie literally set during the making of a 70s Italian horror film.
According to IMDB, In Fabric is expected to release in the UK towards the end of June, and we expect other releases will follow soon after. Check out the full trailer below: