Paris (2), New York, 17 maart 1993 © The Remsen Wolff Collection, eigendom van Jochem Brouwer
unseen photos of new york's 90s drag icons
Photographer Remsen Wolff's forgotten archive is finally being shown to the public.
Paris (2), New York, 17 maart 1993 © The Remsen Wolff Collection, eigendom van Jochem Brouwer
The youthful years of Jochem Brouwer read almost like a boy's novel. The story begins in 1990. Brouwer is eighteen and is doing an internship at a photo shop in Amsterdam. One afternoon the American photographer Remsen Wolff walks in, and drops that he is looking for an assistant. The owner of the business calls Brouwer, who immediately jumps on his bicycle. The click between the two and the 51-year-old photographer invites him to come and work for him in New York. Brouwer is interested in that adventure, but his parents are less enthusiastic. "We all went to eat something to reassure them," says Brouwer. "I remember my father saying," All nice and nice, but I want to see a contract first. " I found that extremely embarrassing, but Remsen totally agreed: I received an hourly wage and accommodation, and I had to pay for my own food. I signed and not much later we left. "
After that first trip, eight more trips to America would follow. For five years, Brouwer helped the photographer with his current project on dragques and transgender people, which he shot in Amsterdam and New York. Wolff died in 1998 after a short illness, but the cooperation did not stop. Brouwer inherited Wolff's entire collection - 200,000 photos, forty years of archive material - with one assignment: make sure that it is seen by as many people as possible. He has since kept the prints and negatives in folders that fill the bedroom and living room of his apartment in Amsterdam-Noord. Now, 21 years later, it's finally time to share them with the general public. From tomorrow evening, part of that series will be shown in honor of Pride in OSCAM in Amsterdam .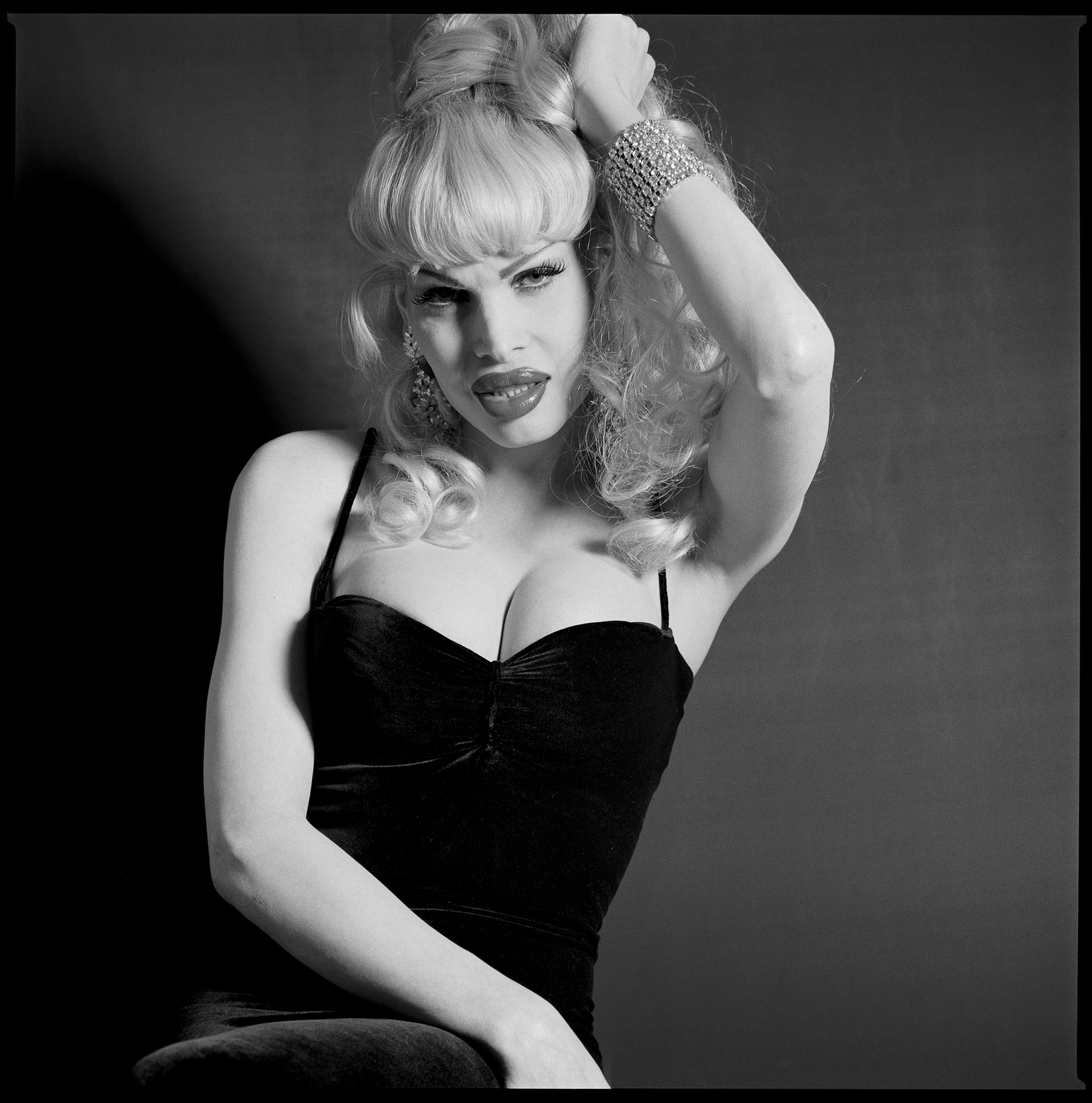 iD: Hi Jochem! Despite his enormous oeuvre, Remsen Wolff is not very well known. Can you tell us more about him?
Jochem Brouwer: Remsen was a photographer and poet from New York. He came from a wealthy family: his mother was the well-known painter Isabel Bishop, his father was a professor. Remsen has been photographing since he was ten, but never really made it into his work. He studied art history at Harvard instead. Yet his camera was his hold, a kind of armor that he was able to use in public despite his street fear. It was a loner, and his struggle with his queer and gender identity - he came out of the closet when he was in his forties, after he was married to a woman and had two daughters - he was always attracted to groups that also felt different. Based on that struggle, he decided to fully focus on portraying transgender people and dragques. With his work he wanted to celebrate them and put them on a pedestal, which resulted in the series Special Girls - A Celebration.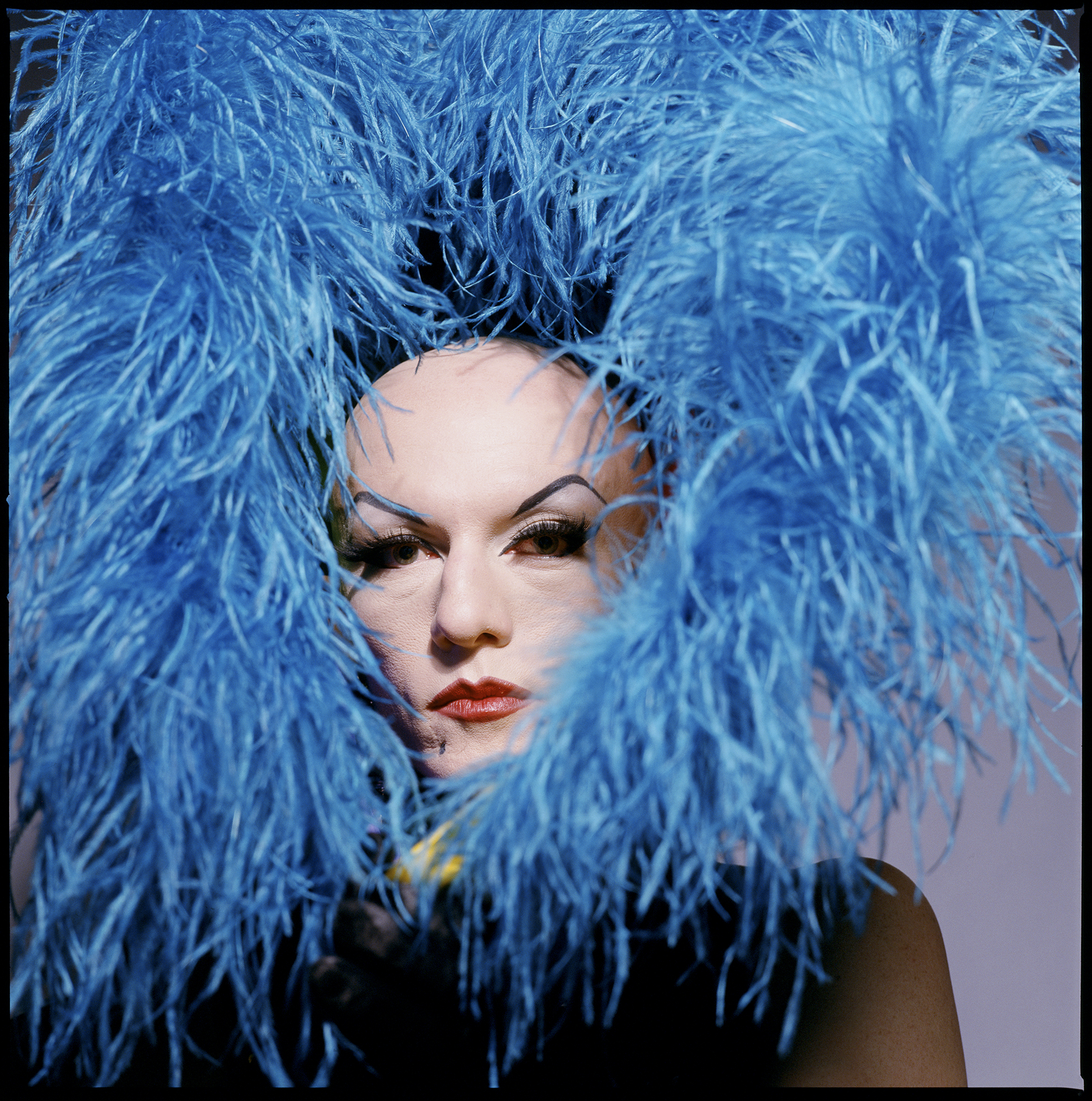 The photos are beautiful. How do you think it happened that he never became familiar with it?
This was mainly due to Remsen himself. He lived quite isolated and was not at all good at selling his own work. I would describe him as an intellectual recluse. During his life he did not earn a cent.
How did he get so reserved?
Later I discovered that it was because of his past, that you can call quite turbulent. In the 1980s he lived in Texas, where he was wrongly accused of a series of murders. During a theater performance, he was taken out of the audience and arrested. Shortly thereafter, recordings of his arrest were broadcast on television. But Remsen was innocent. He sued the channel and received a million dollars in damages. Because of that amount, making money was not a priority and he could devote his entire life to photography.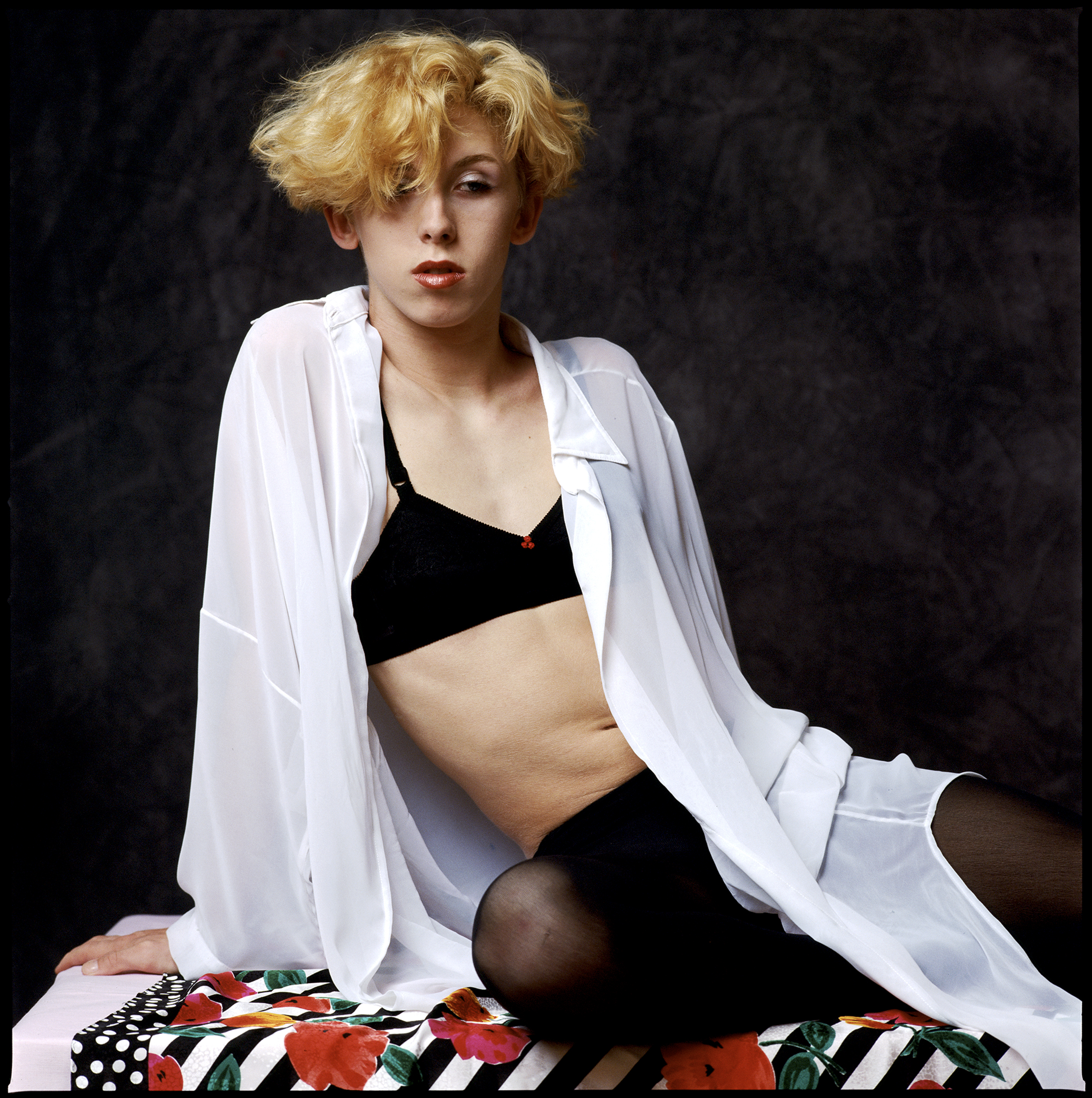 Wow, what a story! How did you react when he told you?
Shocked. He only told it when I had known him for years. But somewhere I always knew something was wrong. When it came to work, he lived at a great pace. He spent months in Amsterdam at the American Hotel. He flew first class, and when photography was done, the refrigerator had to be full of tasty things and good wine for the models. He really used the money to fully devote himself to this project.
How did he meet his models?
By advertisements in the gay newspaper, in the nightlife and via via. We often went out together at night, to clubs such as The Webster, The Limelight and Tunnel, where we met a lot of beautiful colorful characters. But Remsen didn't photograph everyone, he had to be attracted to someone. It was always about the story: he was genuinely interested in what people were doing.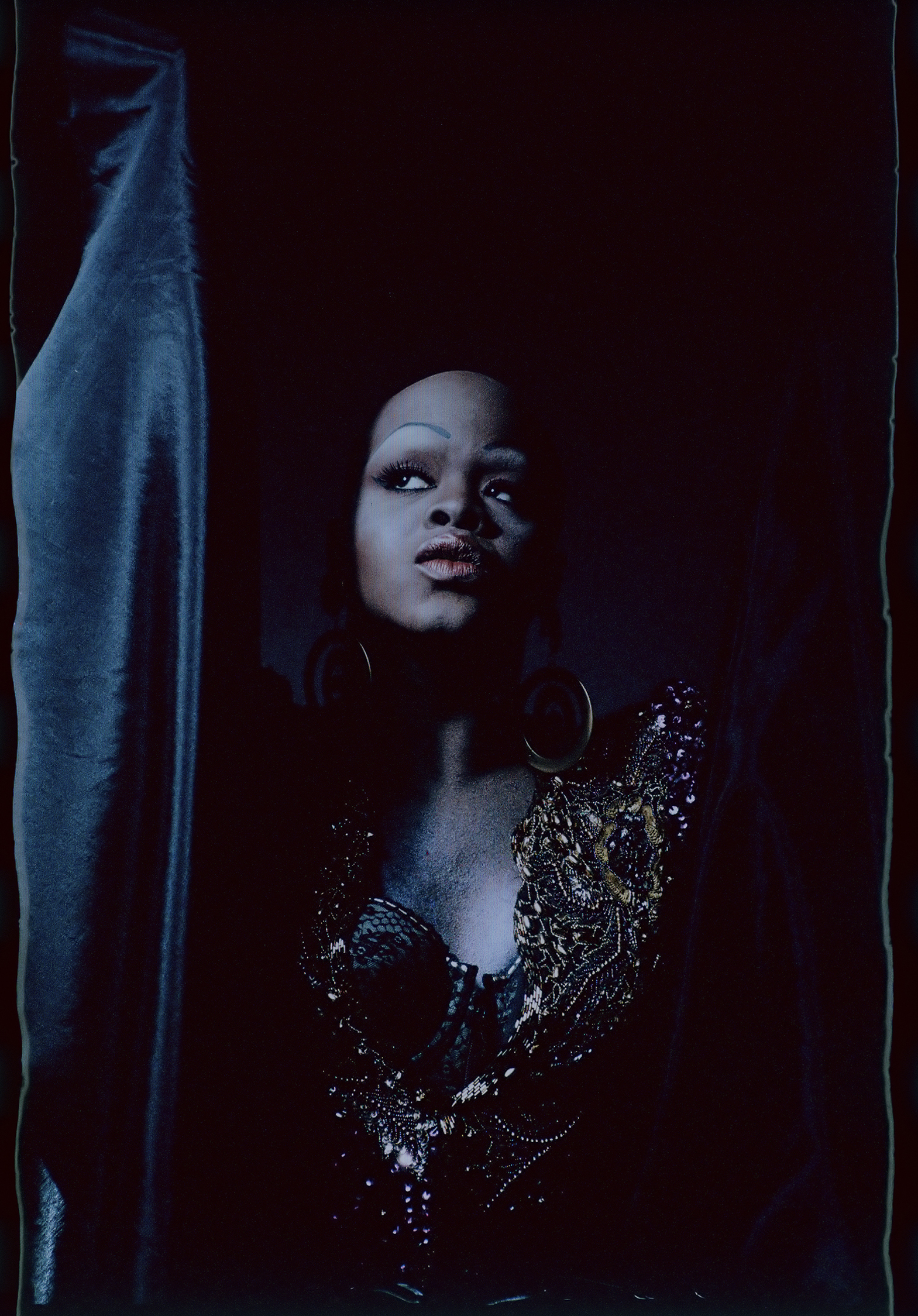 Are there people who have stayed with you especially?
Oh, so much! When I was 21 I met Kabuki Starshine in a club. I will never forget the moment I saw her. We were allowed to photograph her and shortly thereafter she was spotted by Thierry Mugler and later she became the makeup artist of Sex and the City . I always followed her work afterwards. It remains special that we were able to work with her so early in her career.
The New York of the nineties really appeals to the imagination. What was it like to be there as an eighteen year old?
They say 'youth is wasted on the young', but not with me. I have taken everything out. But it was also a turbulent time. In Europe the nineties were gold in the gay field, but in New York there were many gay bashers, people who beat up gay people. When I arrived, I immediately received a whistle from Remsen - they were distributed from the community so that you could give a signal if you were attacked. And if I wanted to stay with someone, I had to call him. That felt very safe. He did fulfill a sort of father role at the time.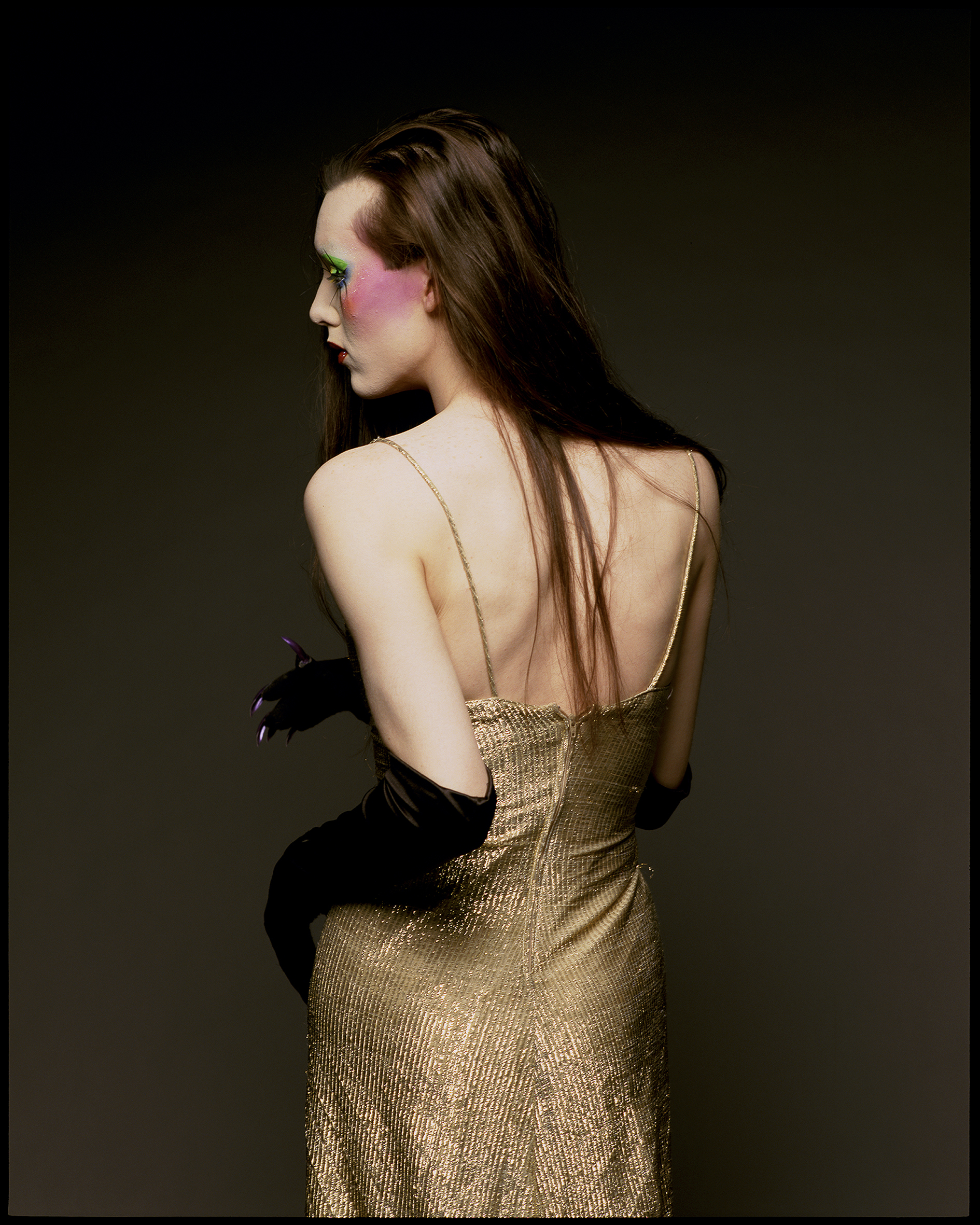 Was he also a role model for you?
Certainly in some areas. He has been the most influential person in my life after my parents. Someone who shaped me. Because I received so much responsibility at the age of eighteen, in a strange city, my self-confidence grew. Because of my work for Remsen I started walking with a straight back. I arranged everything for him: the shoots, materials, but also upgrades in all the hotels we visited and, if it started to itch again, a complete move to a new neighborhood in New York every few years. He was a bit unworldly, and I became his mouthpiece, someone who arranged everything for him in the 'real world'. He always said: "Efficiency Jochem, always efficiency!" I still think that to myself regularly, haha.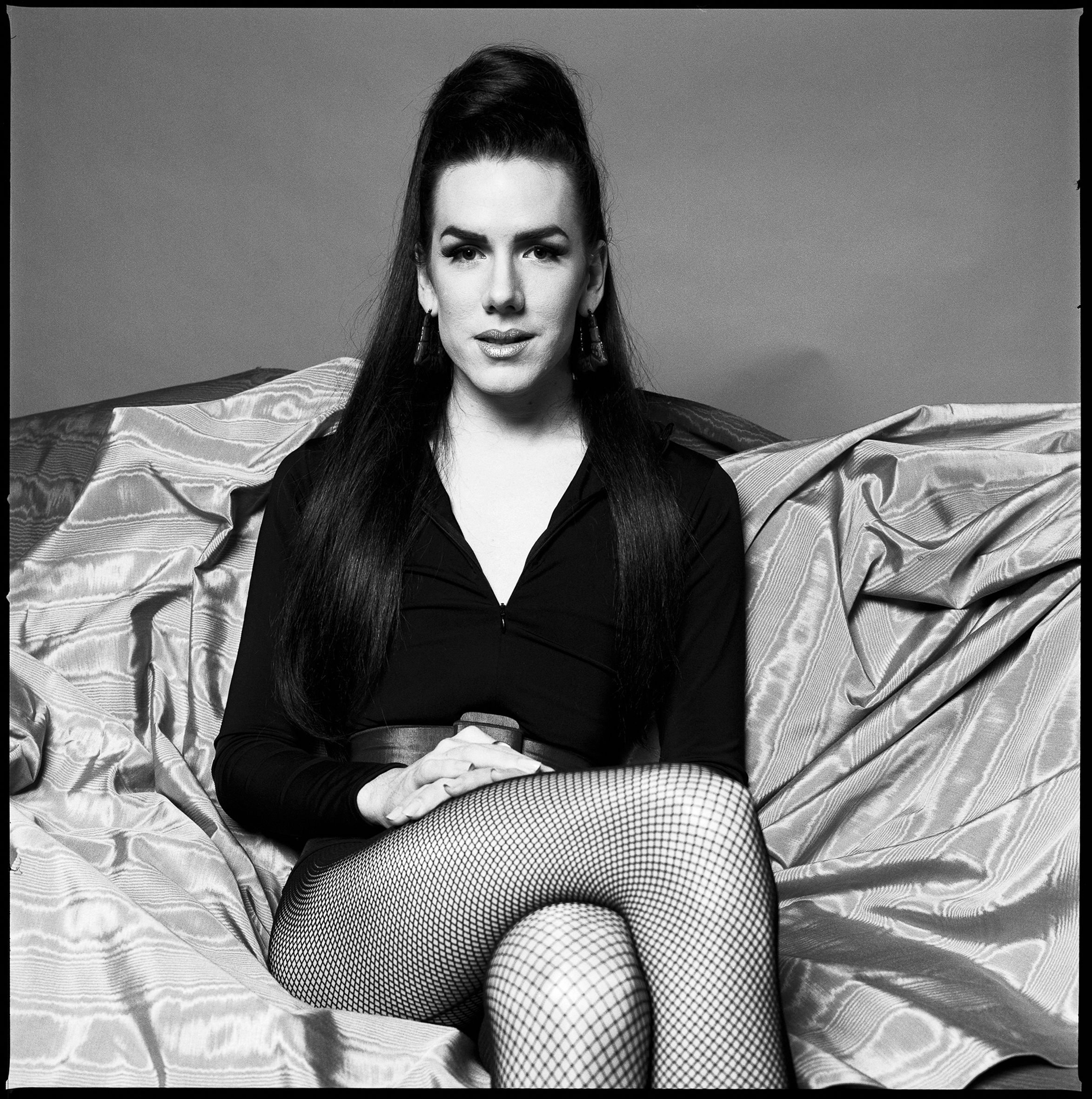 After his death, he suddenly left you with the greatest responsibility ever.
Yes, his entire oeuvre, a bag of money and the mission to make his work known. That was quite a bit. How it started was tough: it wasn't until 2001 that the archive really became mine, because his daughters first challenged the will. And after 9/11 nobody in America was interested in the photos. It also seemed too early for matter: it was simply not a popular subject in the art world. That felt like failure for a long time. Remsen allowed few people into his life. That I had been granted that felt like an honor. I found him very special, as a person and as a photographer. That made the pressure even greater. I am now 46 years old and it seems that I will finally succeed, very slowly. I can't tell you how relieved I am about that.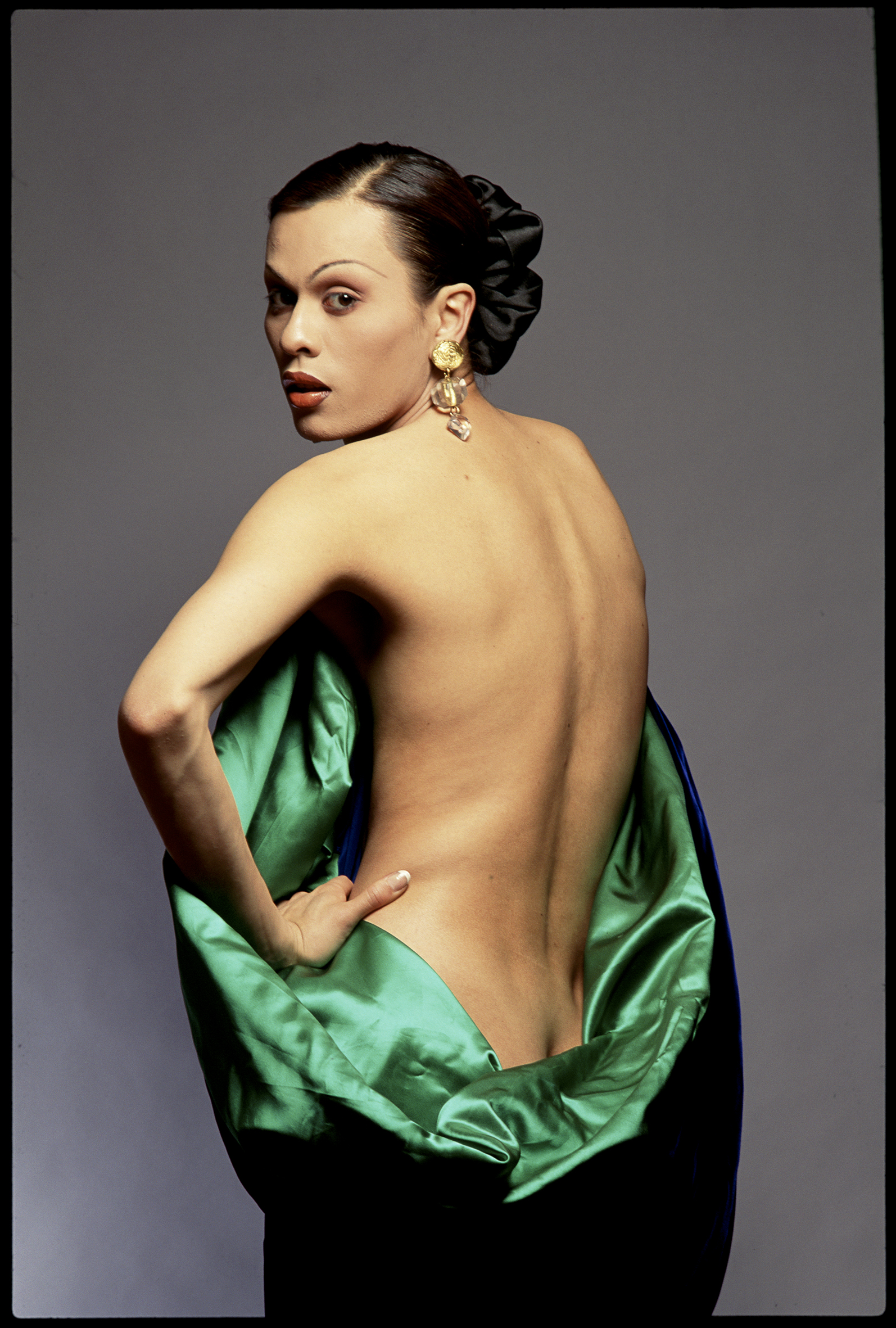 Why do you think the series will be picked up now?
His series covers topics that are still relevant today, and which have been discussed more and more in public in recent years, such as racism and the representation of the LGBT community. How Remsen photographed then is important now. His photography is honest and thoughtful; you see how much time and attention there is in each portrait. I have never doubted the value. I just had to be patient for twenty years before others saw it.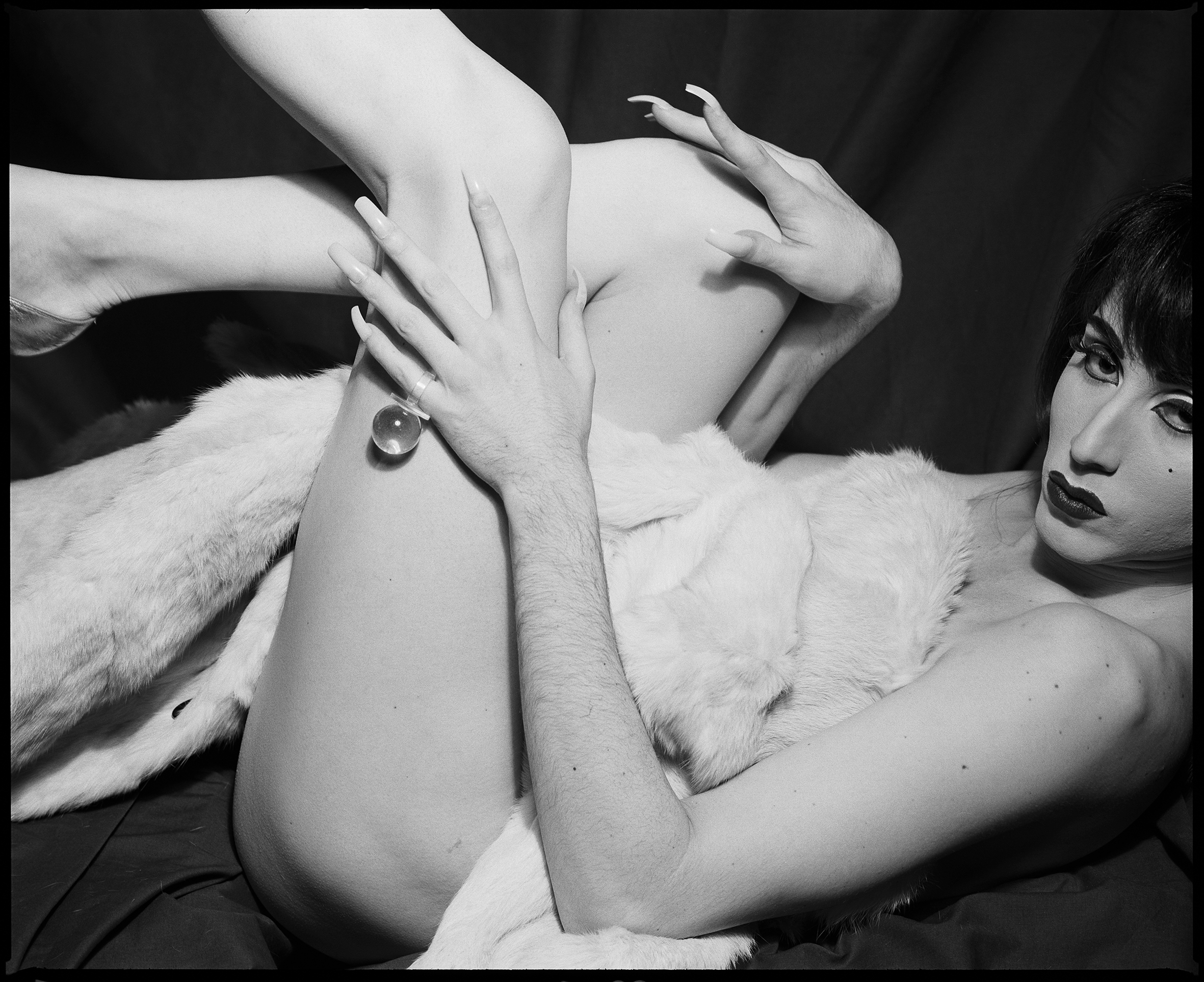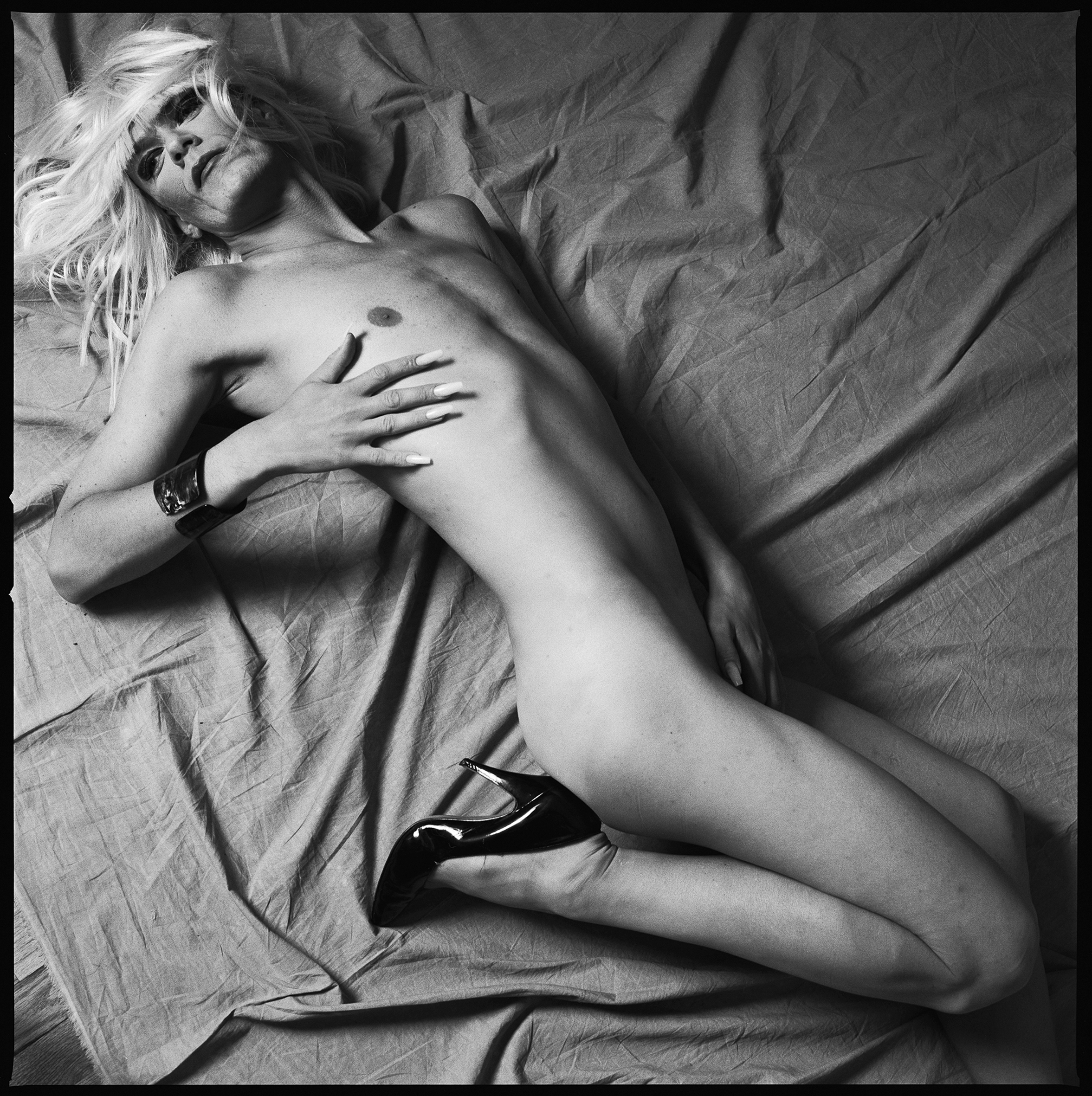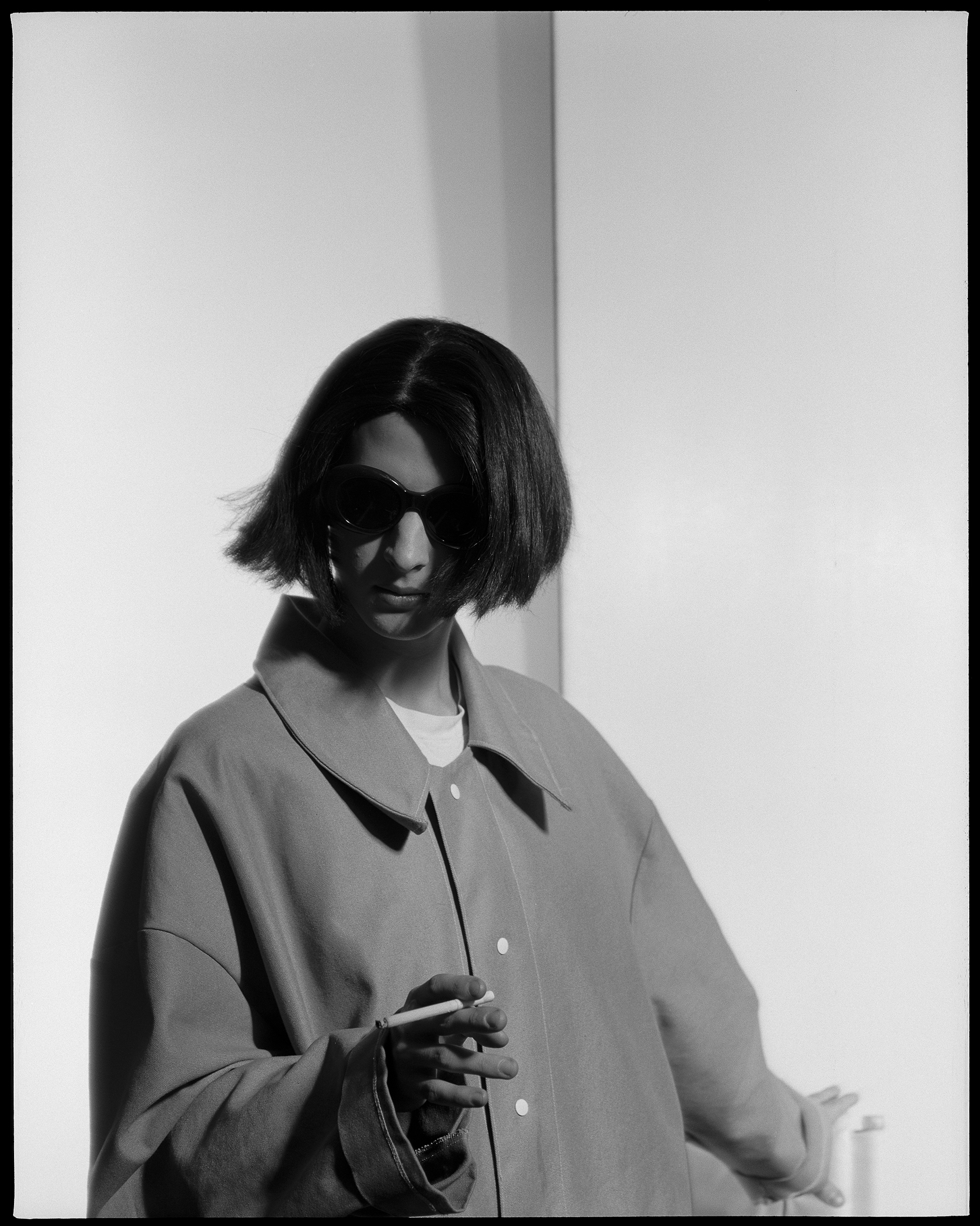 The opening of All American Girls will be celebrated on July 25 from 6:00 pm to 8:00 pm in OSCAM, where the exhibition will be on display from July 27 to August 4.
This article originally appeared on i-D NL.
This article originally appeared on i-D NL.