i-DJ: we will fail
Düstere Techno-Beats treffen auf experimentelle Klänge.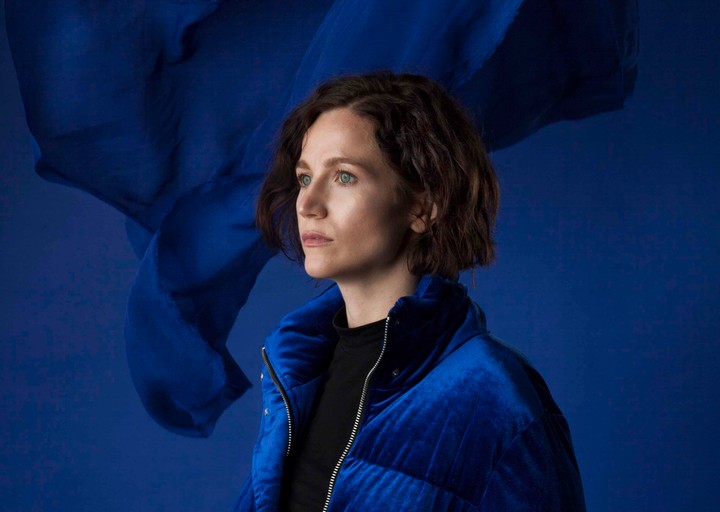 Foto: Olga Ozieranska
We will fail ist der Künstlername von Aleksandra Grünholz, unter dem sie düstere Techno-Beats mit experimentellen Klängen vermischt. "Ich bin kein DJ und auch kein Partylöwe, sondern sehe mich eher als Floor-Killer. Ich habe eine Schwäche für aggressiven Synths, verrückte Melodien und ungezügelte Power", so die polnische Musikerin. Mit großer Vorfreude erwarten wir ihre neue EP Schadenfreude, die dich mit hundertprozentiger Wahrscheinlichkeit sofort in Rave-Laune bringen wird.
Auch wenn sich ihre Tracks im ersten Moment dunkel und roh anhört, wird im nächsten zu einem in jedem noch so kleinen Detail durchdachten musikalischen Gesamtkunstwerk, das moderne Tracks mit Liebhaberstücken wie "Mr. Kirks Nightmare" von 4 Hero vermischt. "Ich habe viele 'Oldschool Rave'-Playlists gehört und nach Klassikern gesucht, die wir alle schon viel zu oft gehört haben. Mit diesen habe ich dann versucht, einen coolen Abstecher in die Vergangenheit zu machen." Du willst wissen, wie sich diese Zeitreise anhört? Here you go:
Tracklist:
Drax – "Amphetamine"
4 Hero – "Mr. Kirks NIghtmare"
Da Cool – "Meet her at Love Parade"
Origin Unknown – "Valley of the shadows"
Pye Corner Audio – "Lost ways"
Dance conspiracy – "Dub War chapter 1"
Speedy J – "Something for your mind"
Westbam/America Bambaata – "Agharta"
Dr Motte and Westbam - "Sunshine"
Warped Core - "The Power"
Dance Overdose – "Overdose Stomp"
Second Phase – "Mentasm"
Jack Smooth Alex Reece – "20 hurts"
LFO – "LFO"
Mr X Mr Y – "New world order"
Members of Mayday – "Sonic Empire"
The Moog – "Rush Hour"
Egma - "Let the bass kick"
Equazion – "Cyberflux"
Quadrophonia – "Quadrophonia"
The Rising Son – "Afghan Acid"
Laurent Garnier - "Greed"
999999999_- "_X0004000X_NTNLTD001X"
Automat – "Droid"
Acid Warrior – "Acid bites"
Emmanuel Top – "Radio"
Trancemaster – "Neptunes Orb"
Aphex Twin - "Polynomial C"